Core Returns
Some parts are no longer available new.
To keep these parts available as refurbished, you must send your old unit back to us so that we can continue to supply the part.
To help you return your old units, we will offer to arrange a return courier service regardless of your location.
If your order contains any item with a core charge:
1. We will contact you to discuss returning your old unit before dispatching your order.
2. We will then quote the price to get the old unit returned to us via courier.
3. Once we have an arrangement, we will ship your order and send you a returns label.

4. When your old unit is ready to send back, please let us know.
5. Once we receive your old part, we will refurbish it as soon as possible.
Your surcharge will be refunded in full* if no extra work/parts are required.
* Excluding the cost of the return shipping, if arranged by us.
When returning your old radiator to us, it is recommended that you cut the core out as shown below. This makes it much cheaper to ship. Please do not attempt to remove the core completely as this can easily damage the end tanks.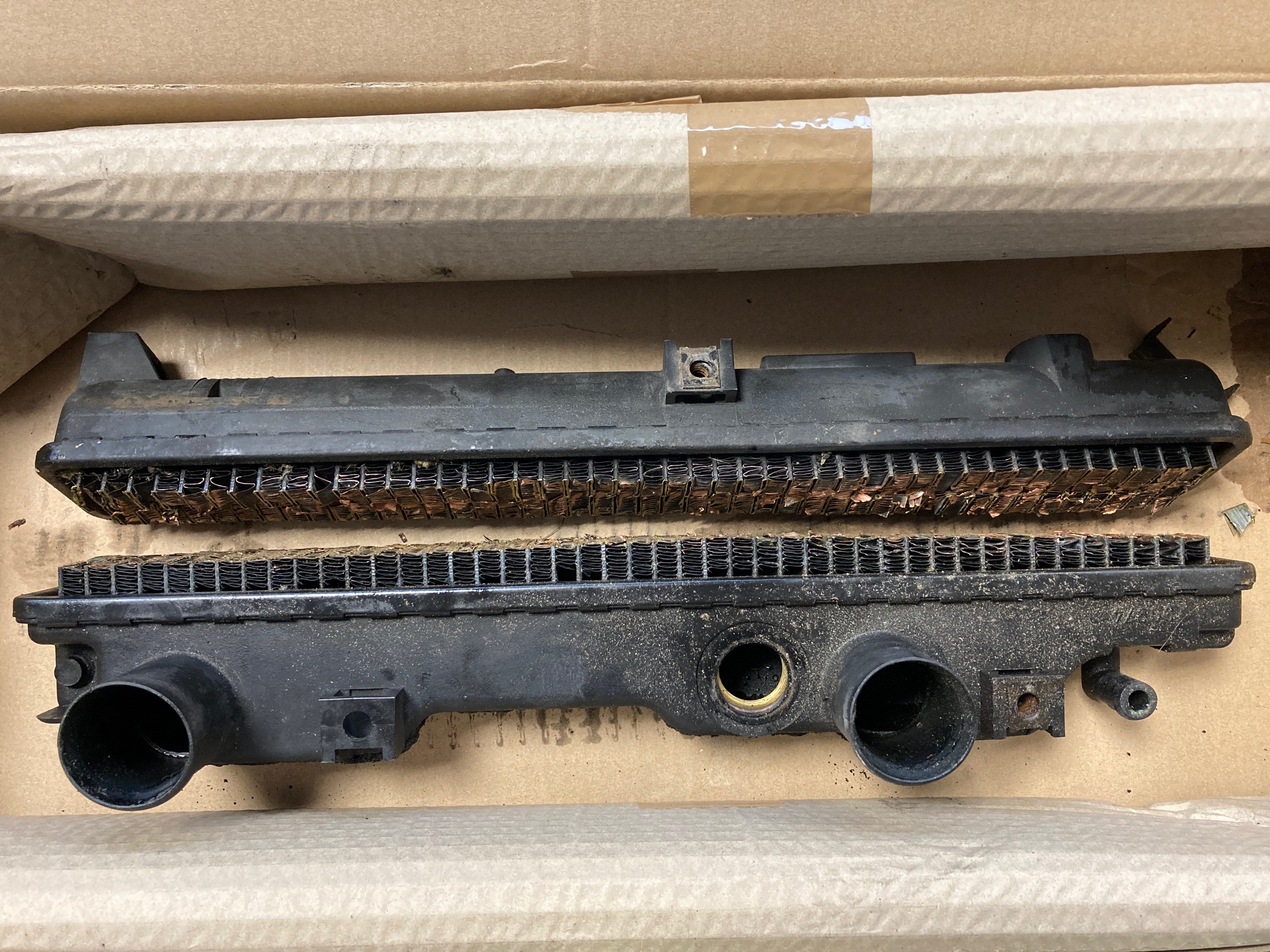 If you have any questions please contact us.