Evo 8v Kat
The Lancia Delta integrale Evo 8v G-kat was produced by Lancia for select markets such as Switzerland with stricter emissions regulations to the rest of Europe. They made less power to their 16v counterparts but were cleaner running for countries with stricter emission controls.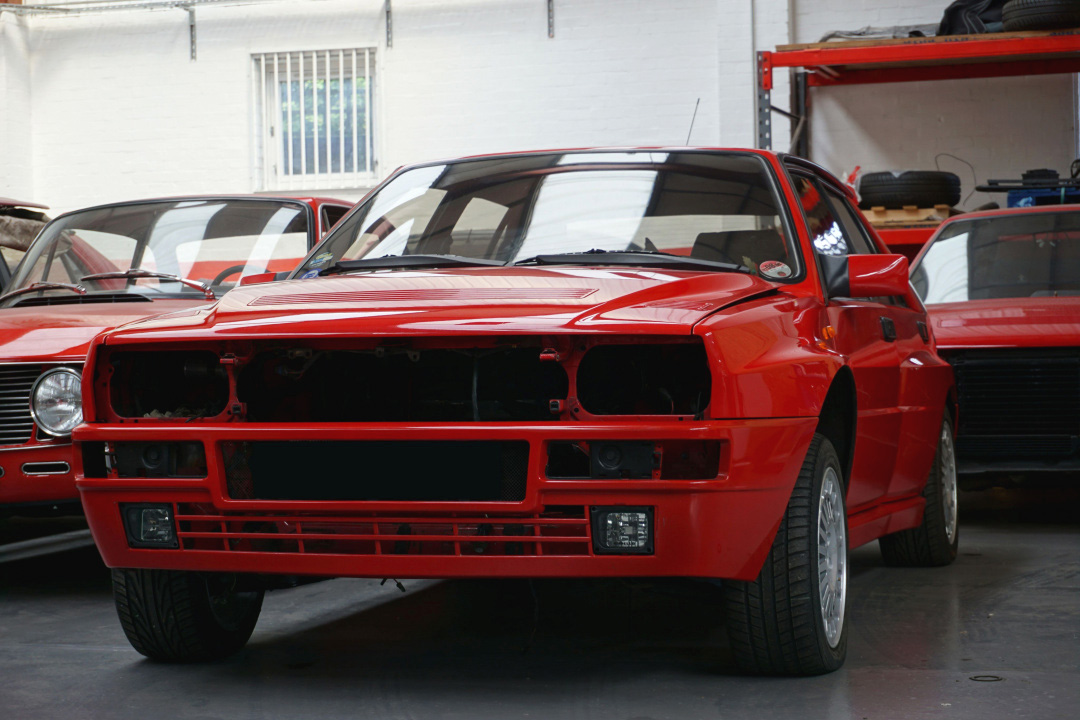 The car arrived needing an engine restoration and some rust repair on the rear section of the roof. This is a common area for corrosion on many Deltas.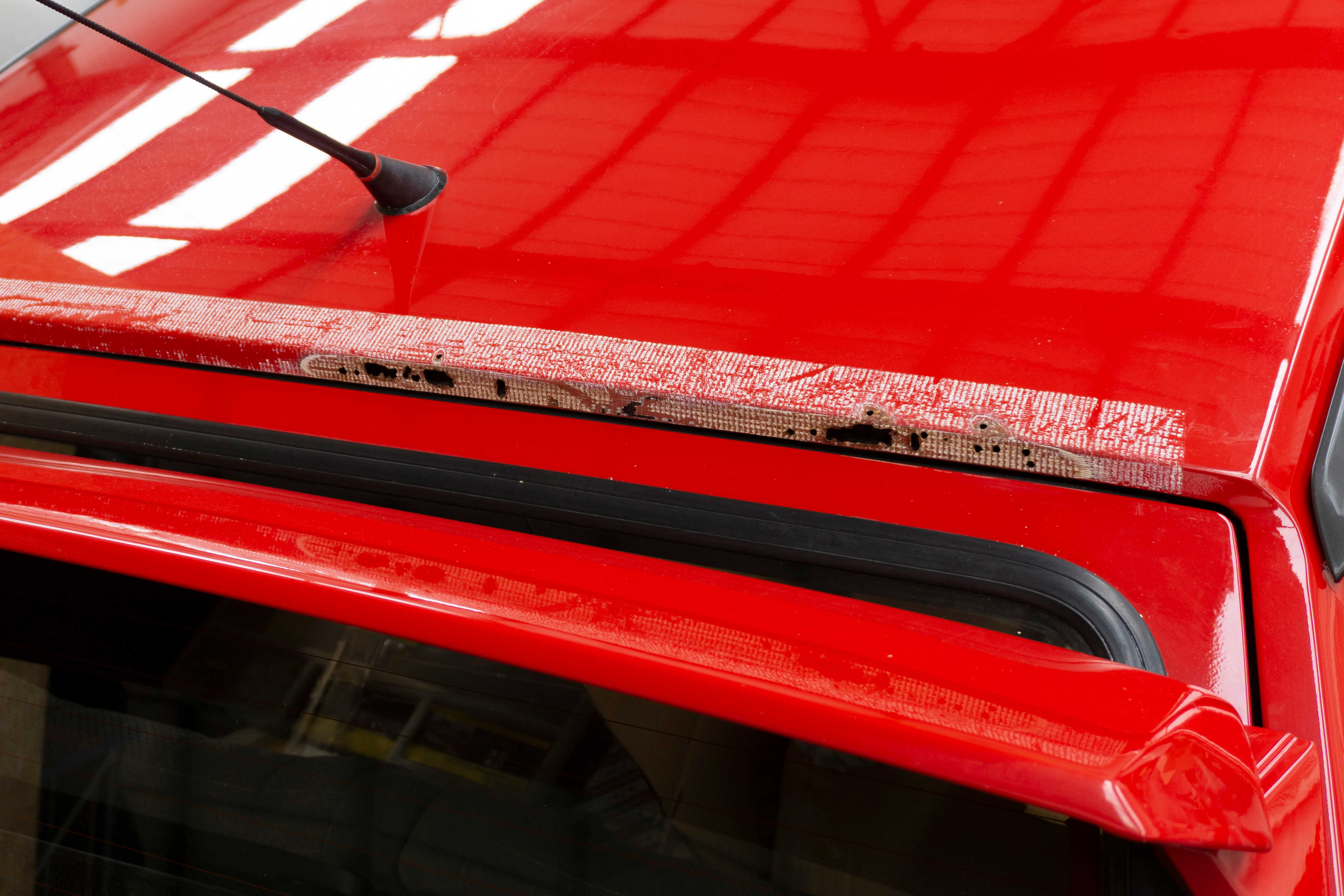 Our fabricator made and fitted a new roof section.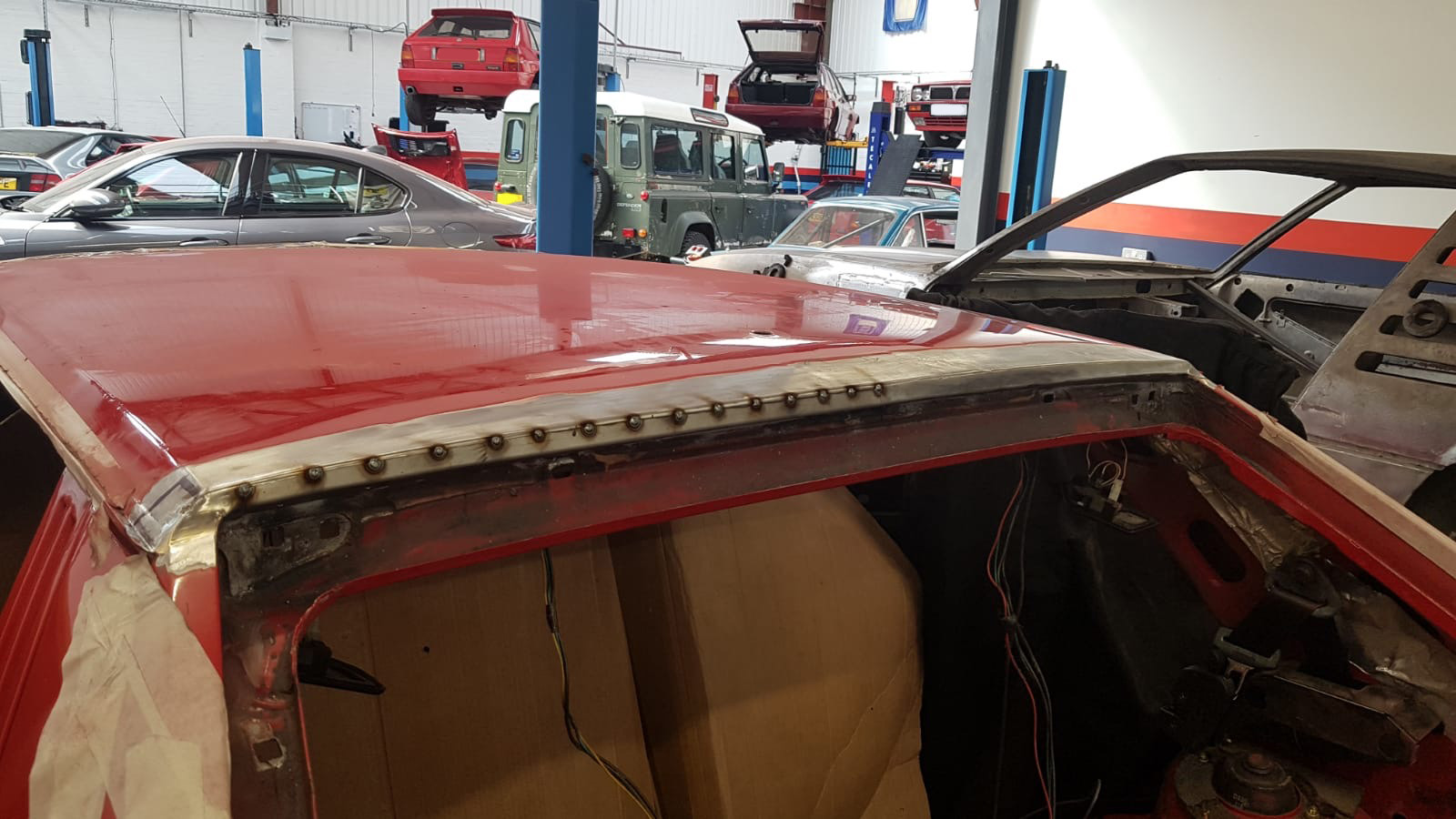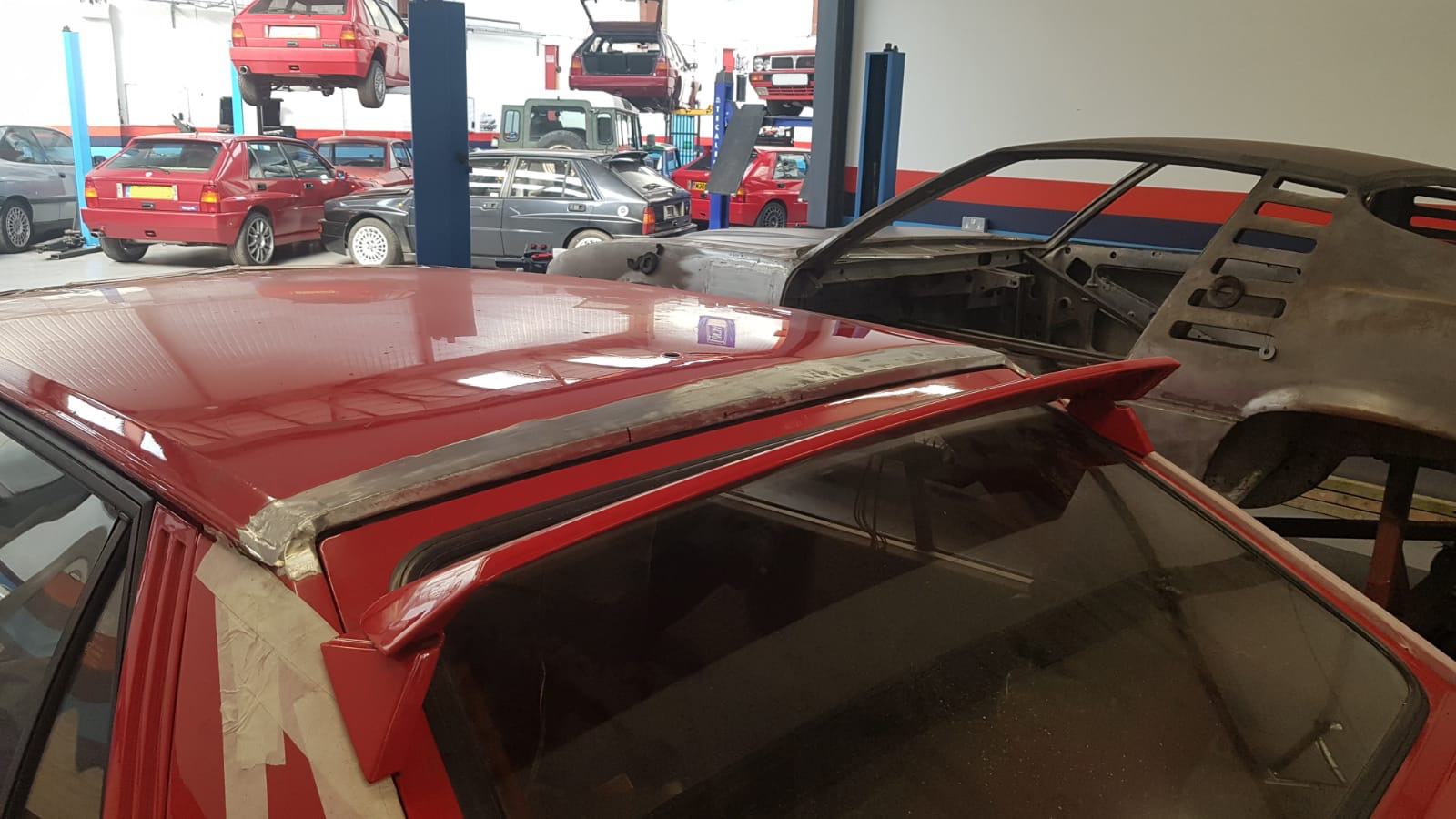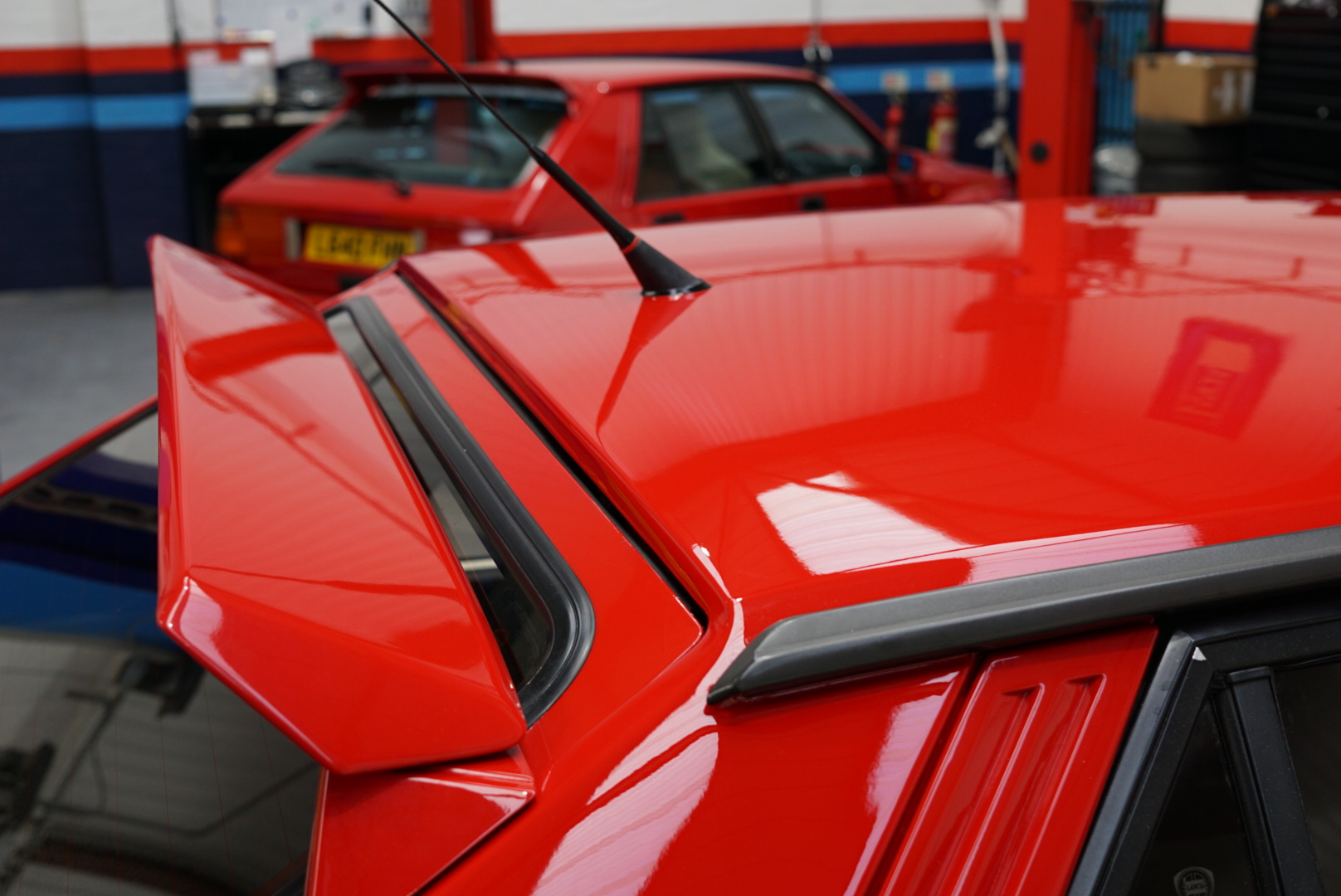 After paint, the roof repair was complete.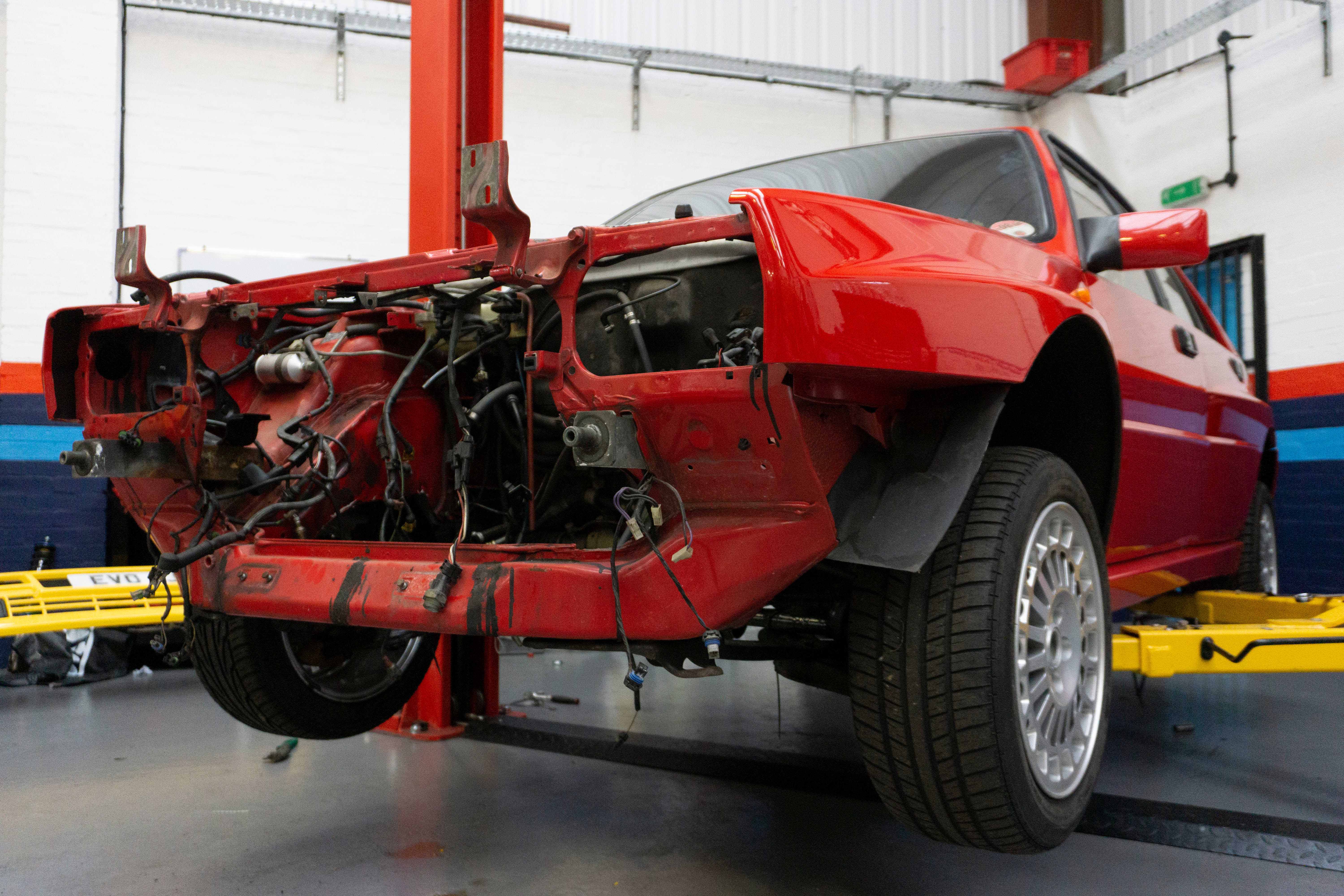 The engine wiring loom was inspected. The rubber plug boots were perished and were replaced. The engine bay area was cleaned and prepared for the newly rebuilt engine to be installed.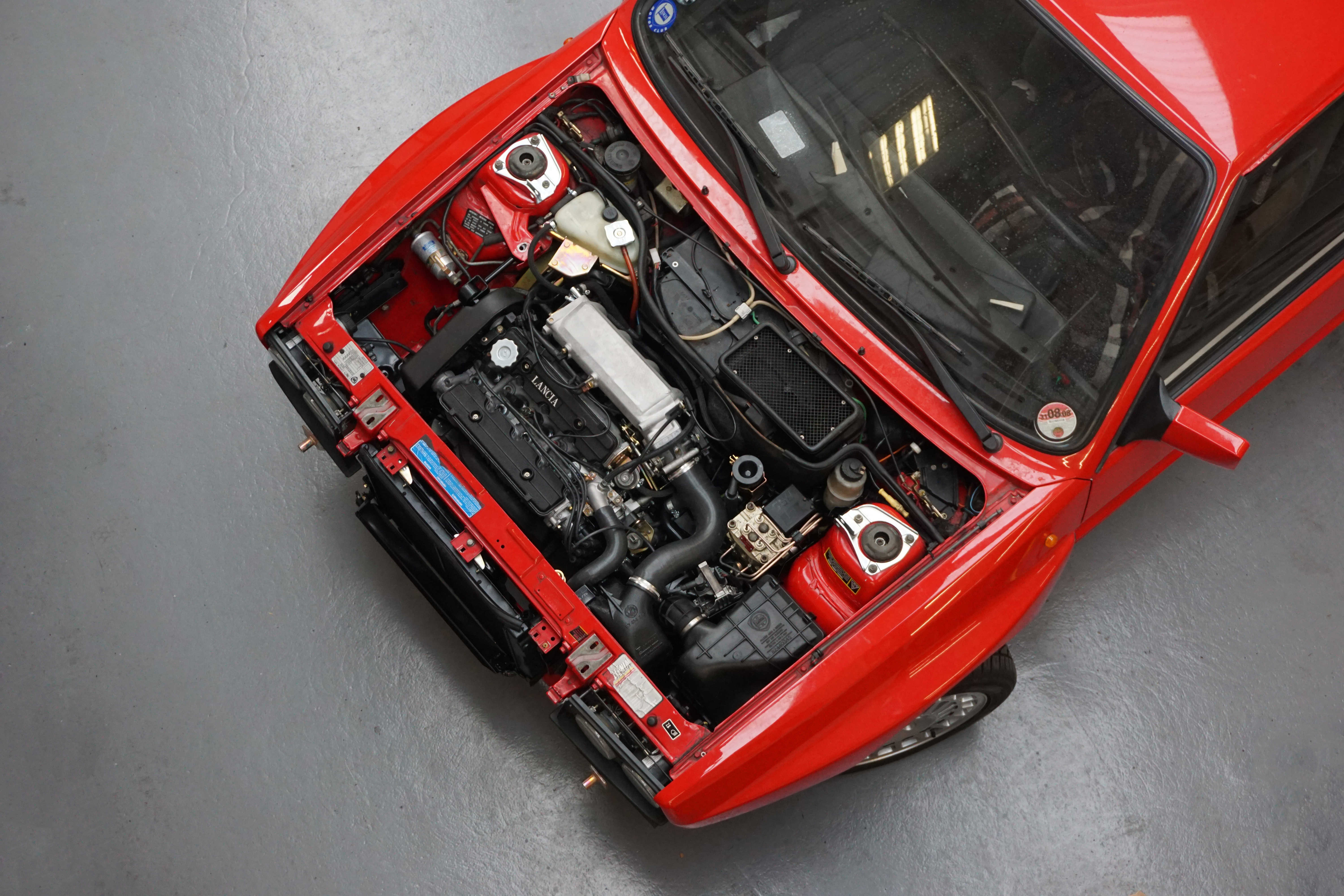 The customer opted for the high lift camshafts, forged pistons, rods and a hybrid conversion on the overhauled turbocharger. One of our modified EPROM chips was installed into the car's ecu. With some changes to fuel pressure, wastegate actuation and a Pipercross panel filter, the car was tuned to increase it's power output.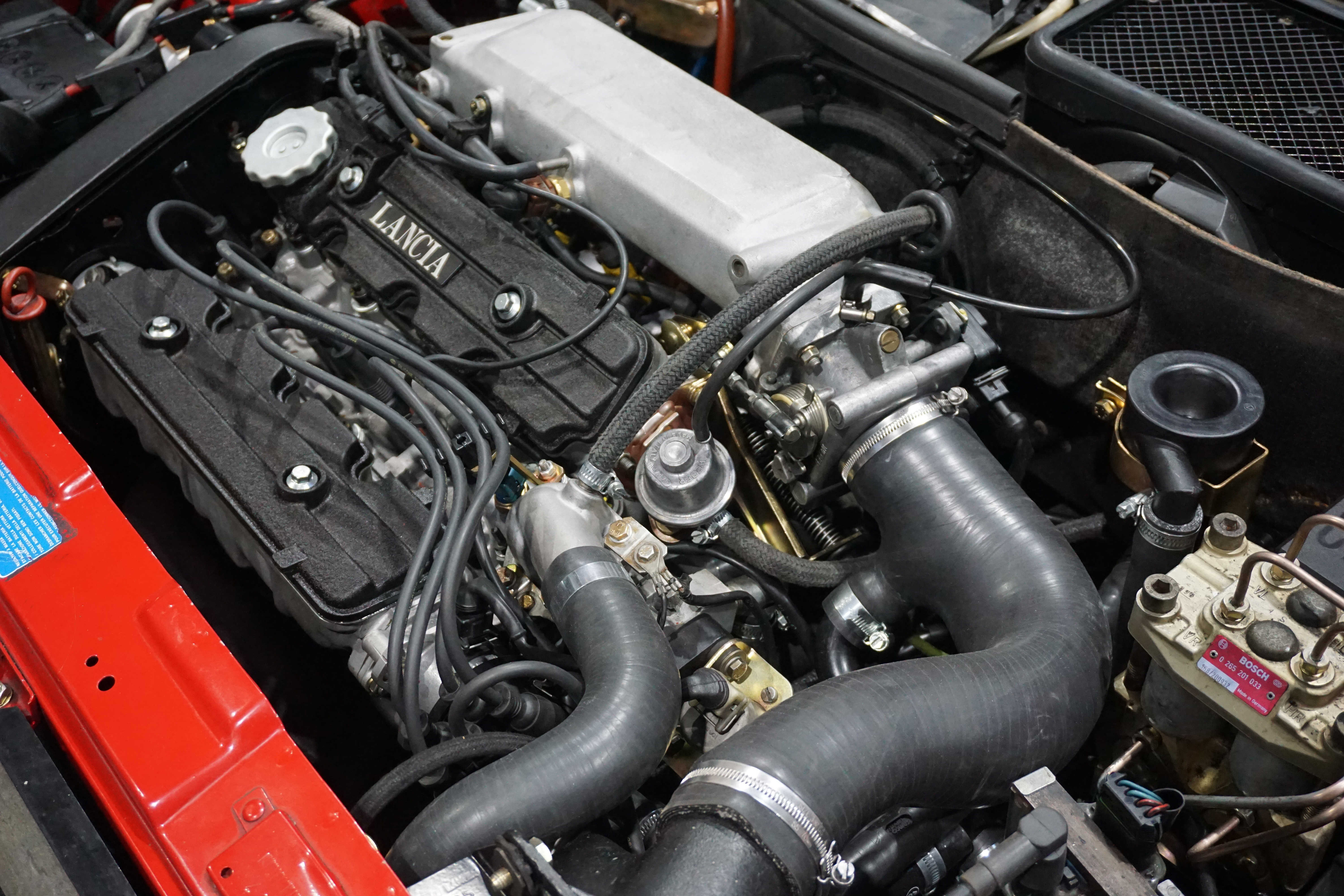 As with all of our restoration projects, every fixture and fitting was cleaned and plated where appropriate. New silicone Samco hoses were fitted.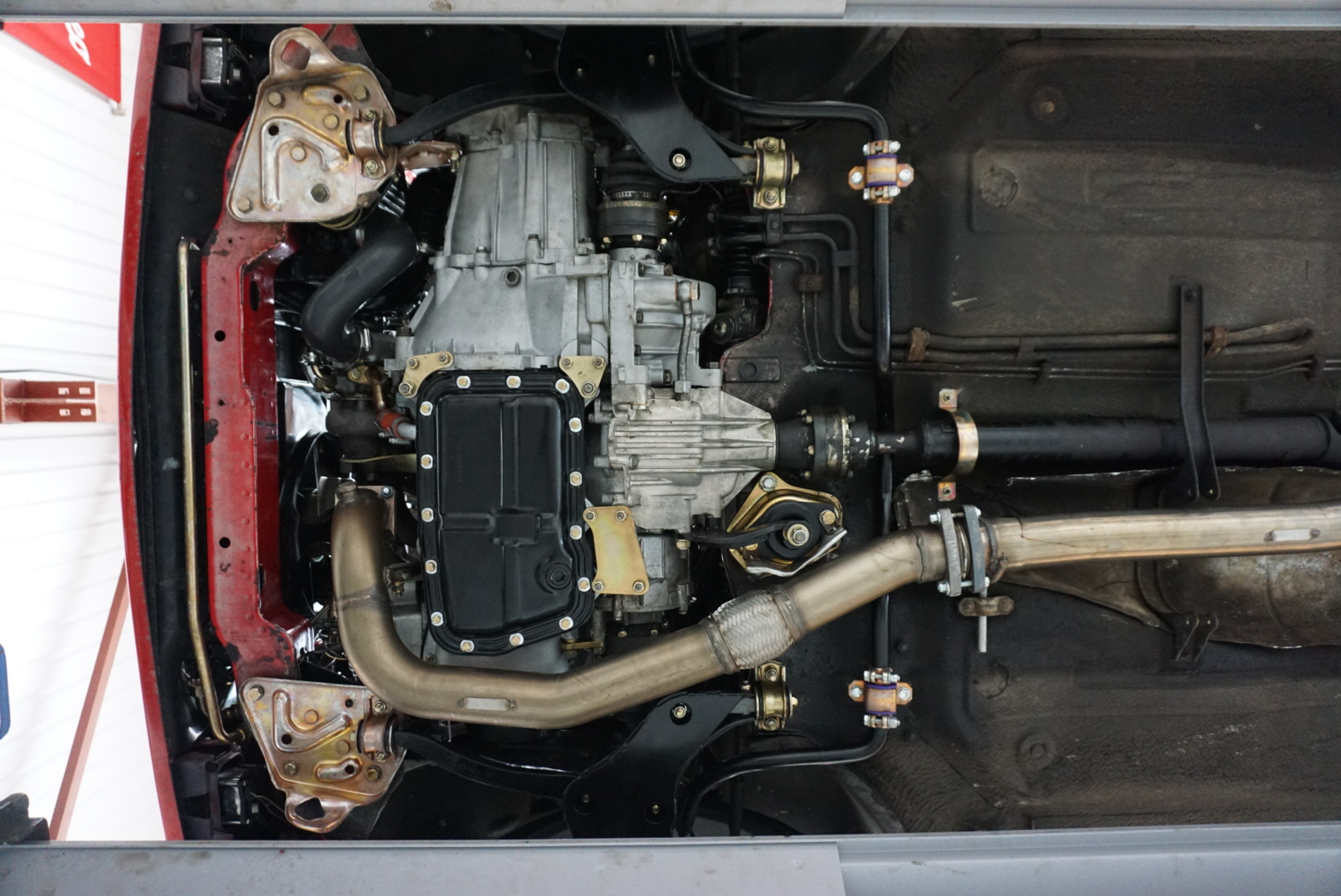 Powerflex poly bushes complement the upgraded engine. A Ragazzon 70mm stainless steel exhaust system was installed. This system increases exhaust gas flow, improves the sound and is an overall improvement over the original mild steel one.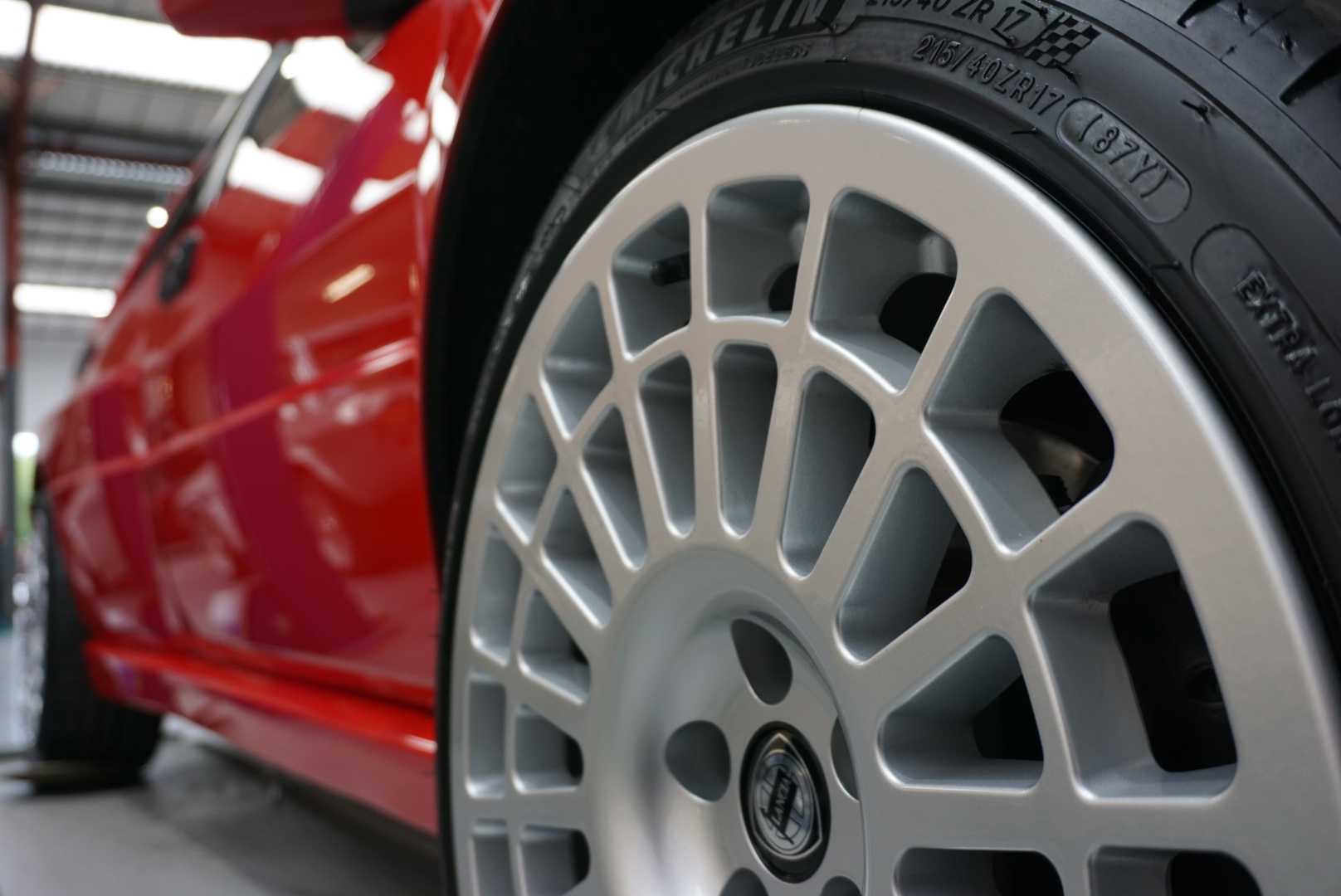 17 inch wheels (RALLY175) were fitted and with the Eibach lowering springs, they fill out the arches nicely. The wheels were wrapped in Michelin Pilot Sport 4 tyres (215/40R17) which are a great option for these cars.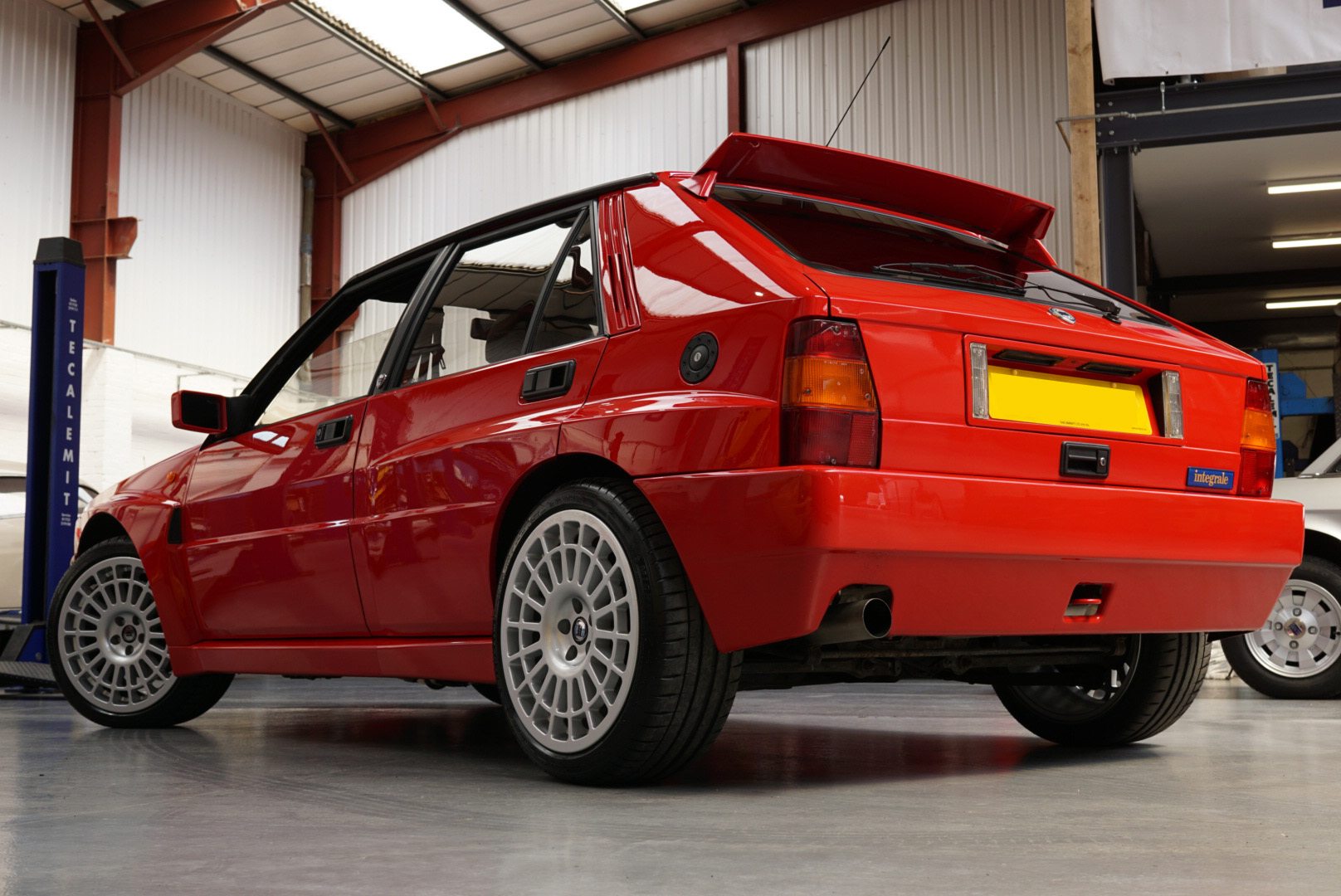 Every part used in this build and mentioned in this article can be found on our online parts store.