Fast Road Evo Build (340BHP)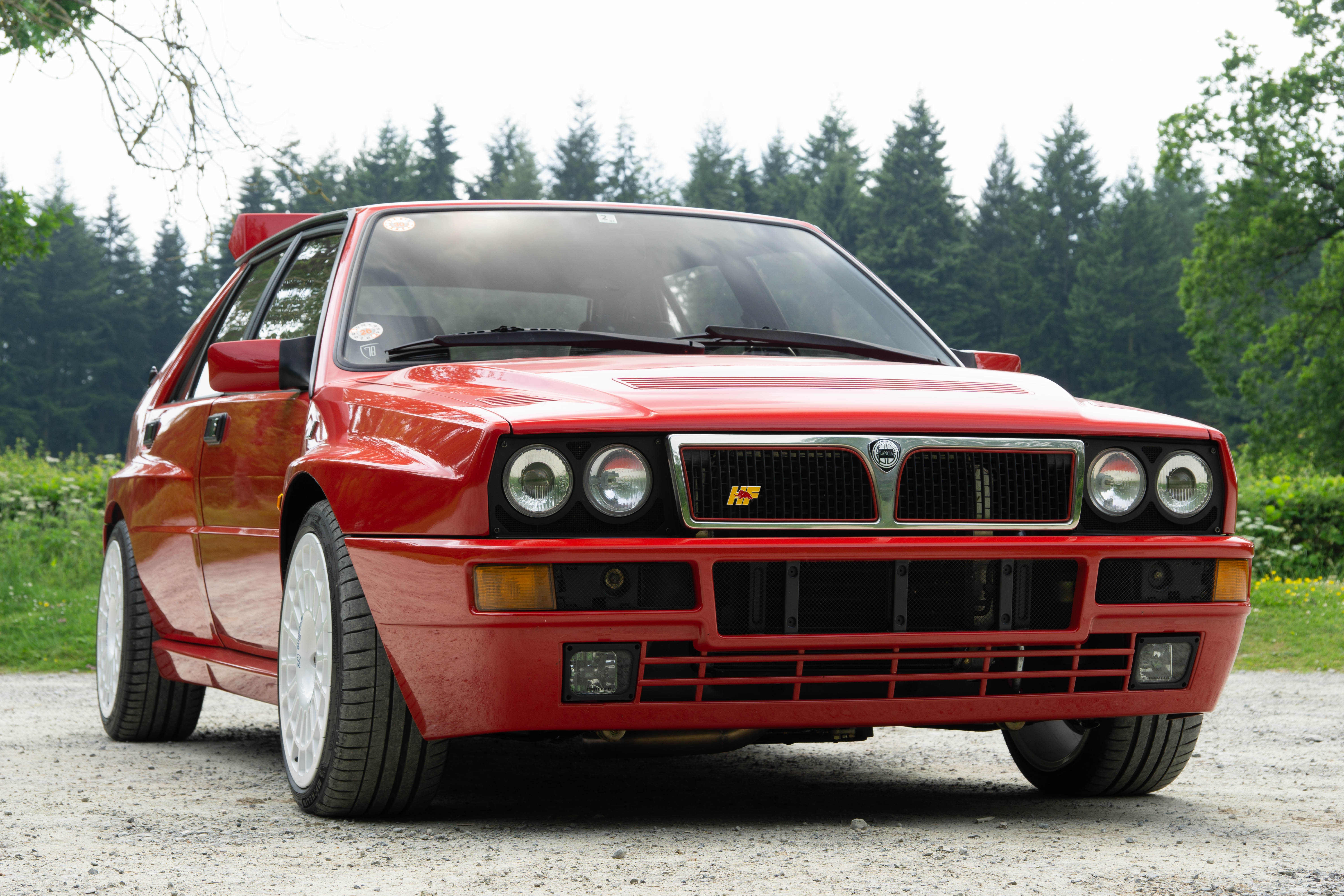 ARRIVAL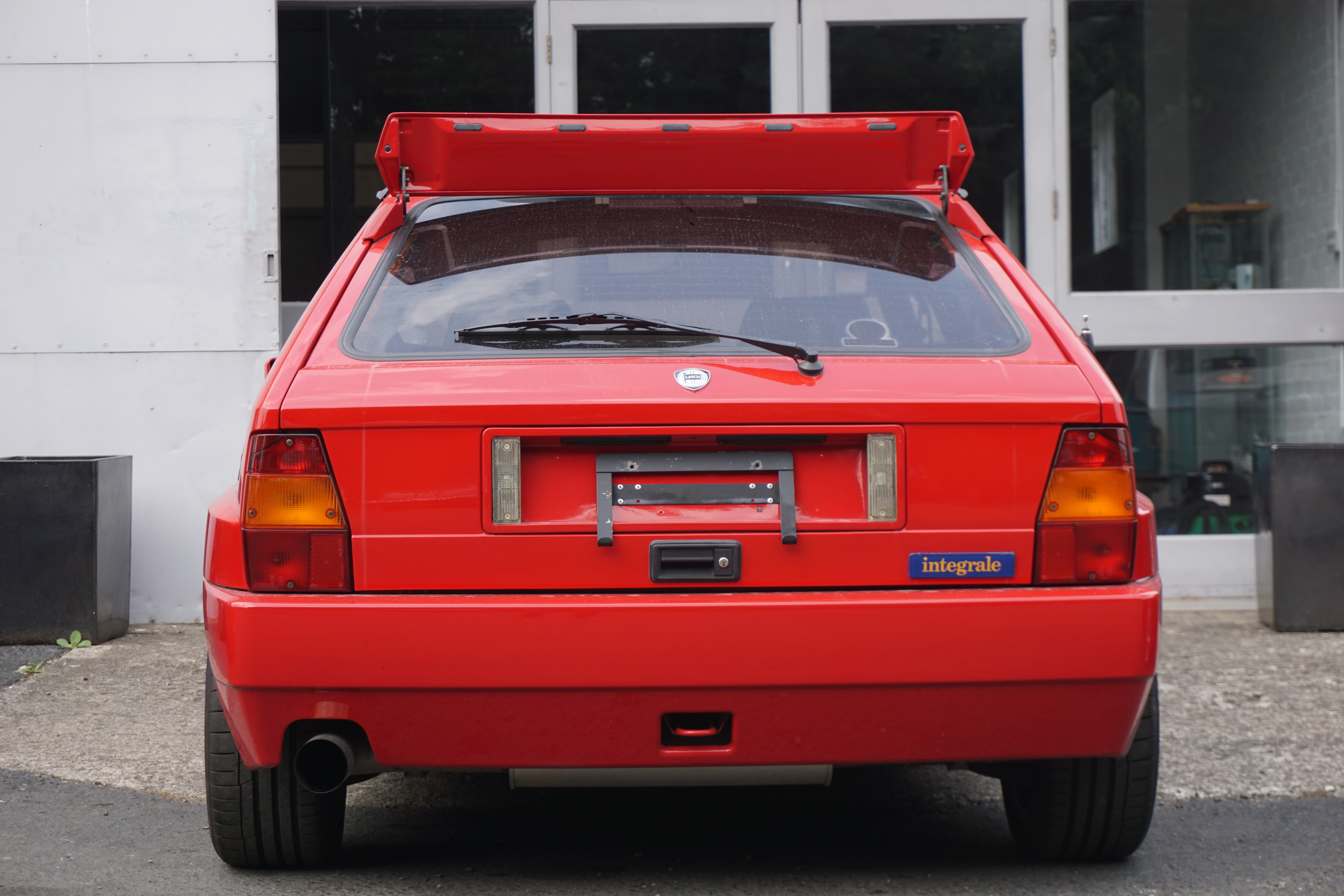 Straight off the ship from the USA, the car was thoroughly inspected. We found that what we had was a chassis in excellent condition. This car had great potential. With a very good starting point for the project ahead, we were excited to start working with our client to bring this Evo up to date.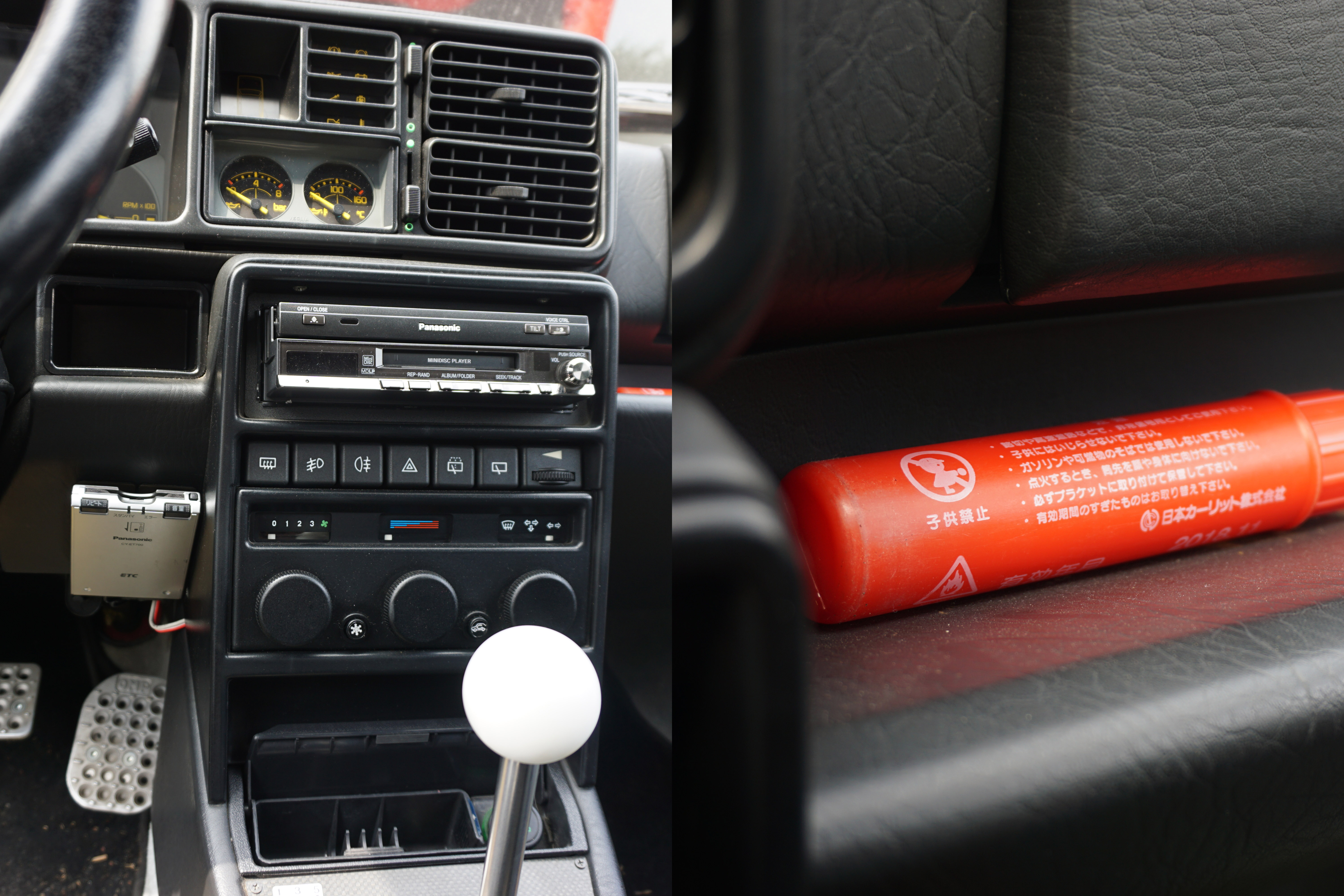 Initially, we removed the various JDM modifications acquired during its time in Japan, to bring it back to the base/stock Italian 1991 product.
We were ready to begin removing the engine, transmission and suspension for a complete drivetrain overhaul and suspension and brake rebuild and upgrade.
ENGINE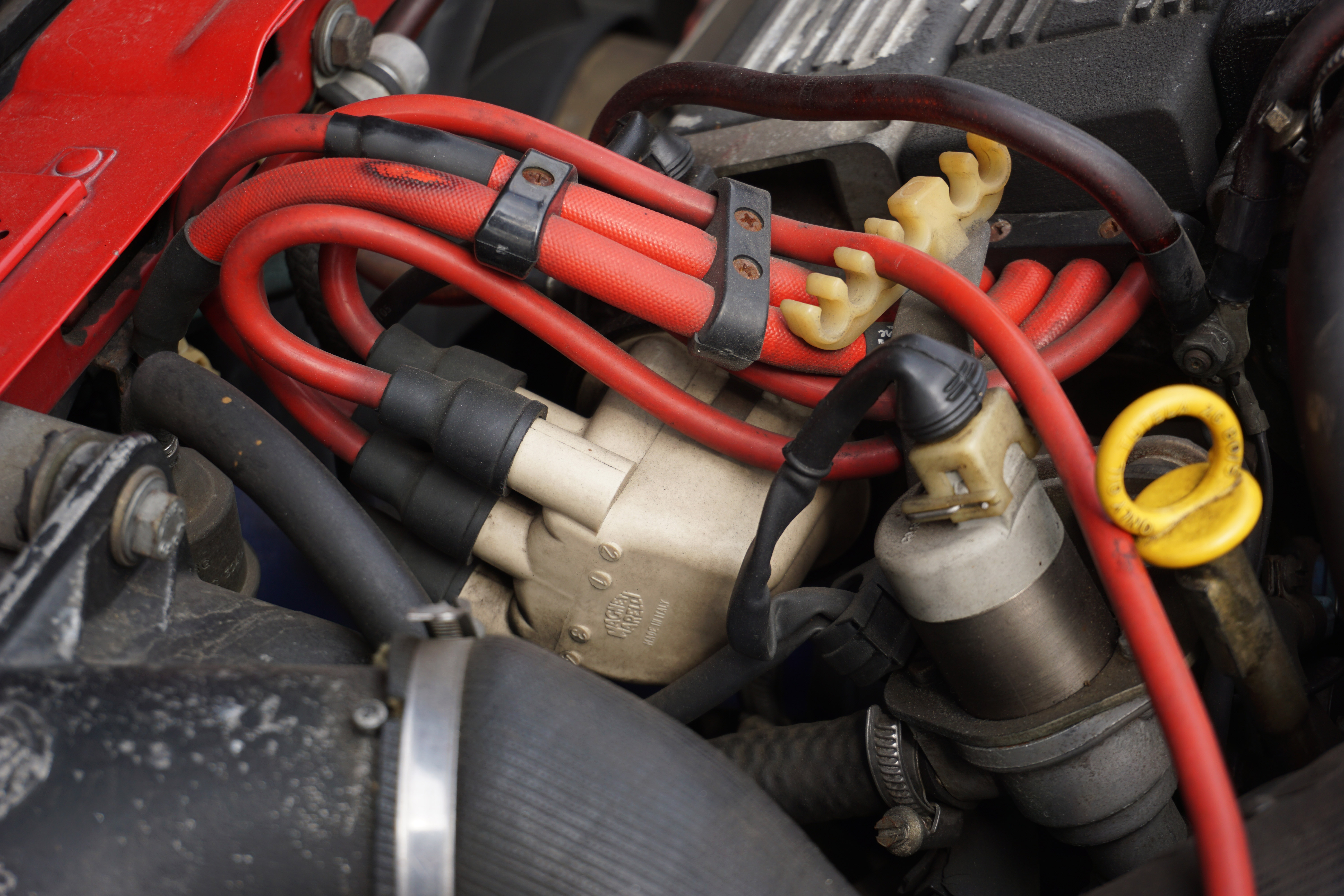 As is often the case there were additional earth and power cables crisscrossing the engine bay and various retro-fitted electrical items in the cabin. On test driving, it was clear that the normal boost turbo pressure was not being achieved and the engine was not performing as it should. We could have fixed these issues and returned the car to an original factory setup, but our client was looking for more.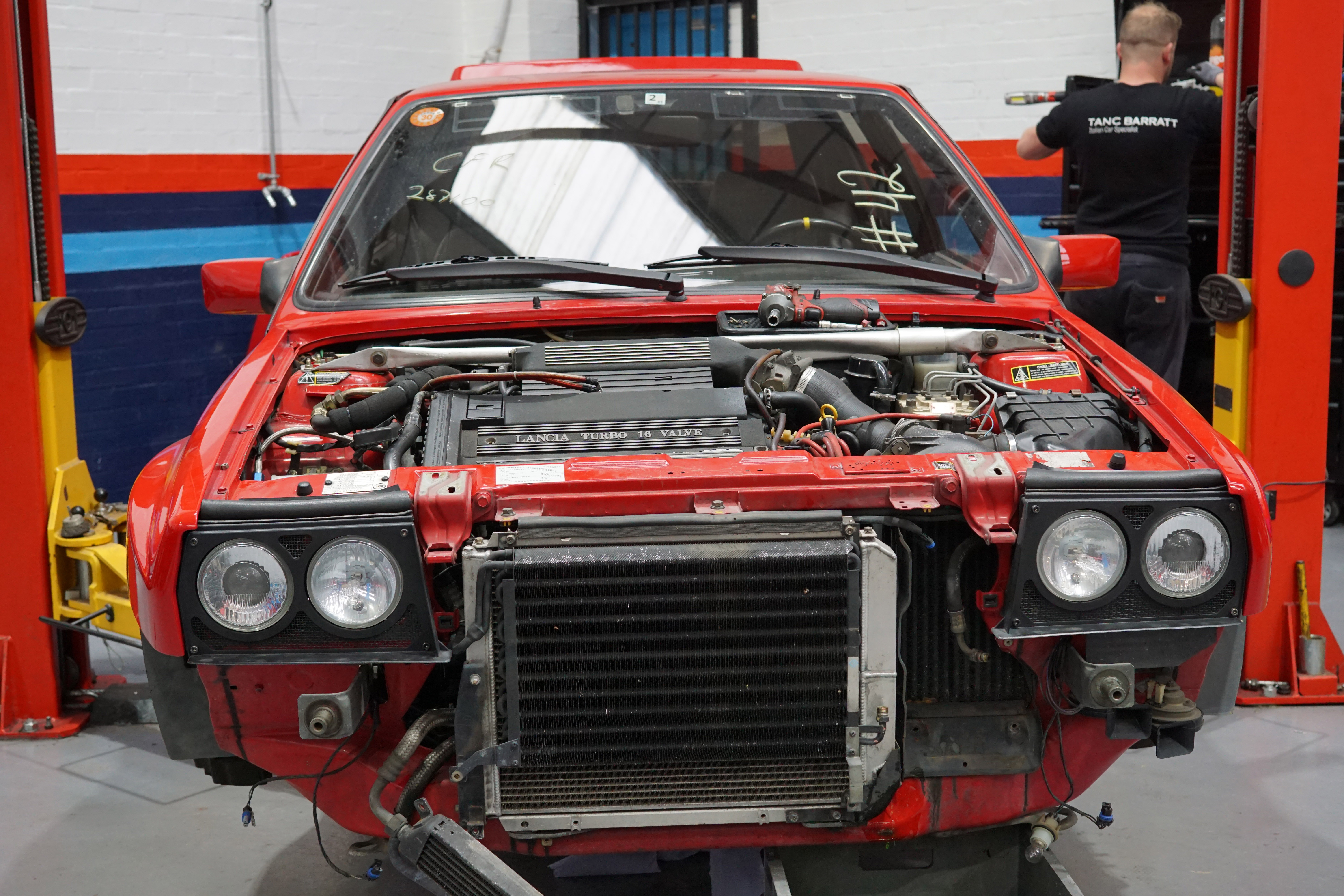 Time to get started. First, we removed anything non-standard for a factory European spec. car including the exhaust gas emission control system that was fitted by the Japanese concessionaire to meet their emission requirements. This included a small catalytic converter, a lambda sensor, wiring, a piggy-back ECU on top of the engine ECU, some instrument alteration and some fuel tank vapour control hoses.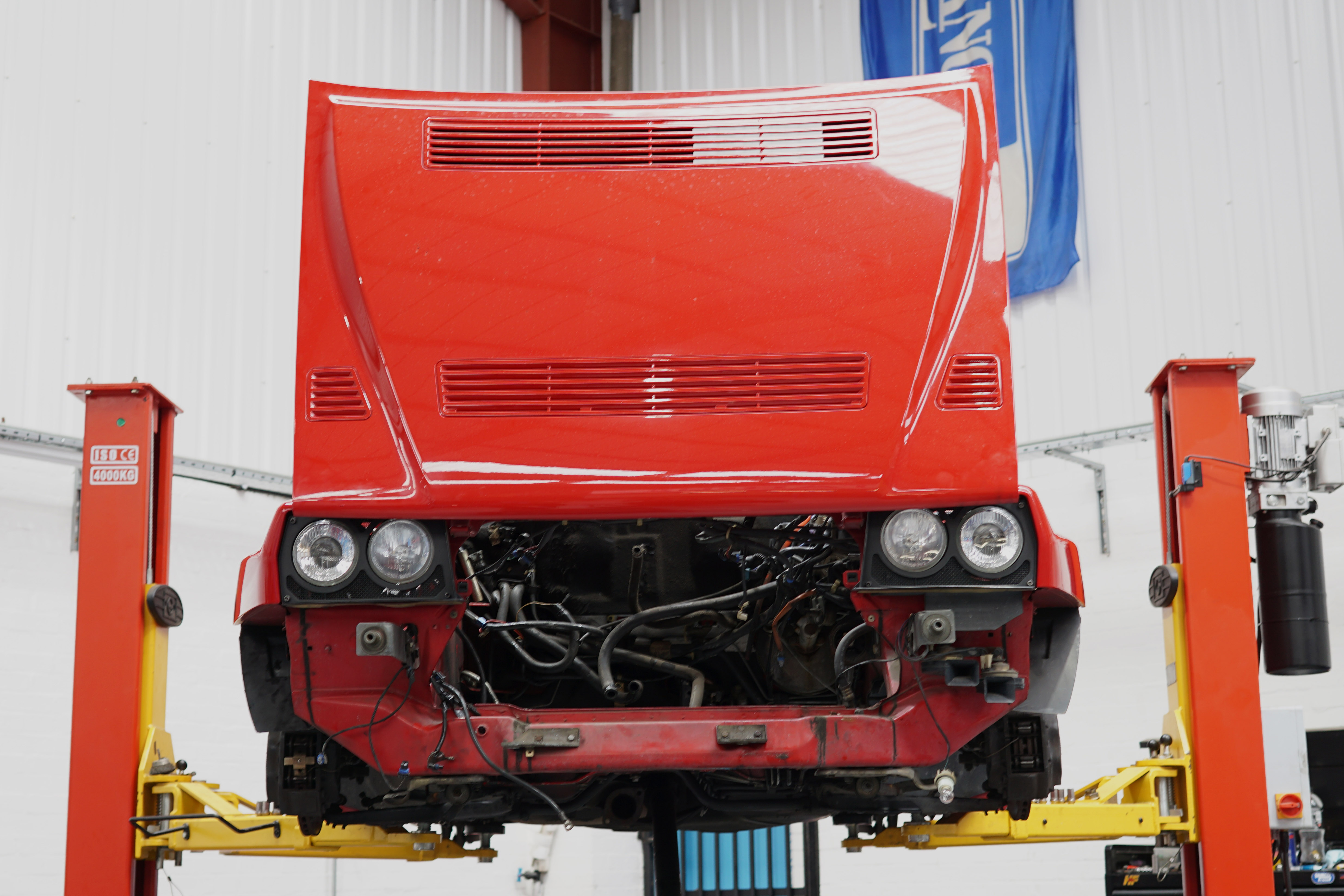 Time to remove the engine and transmission.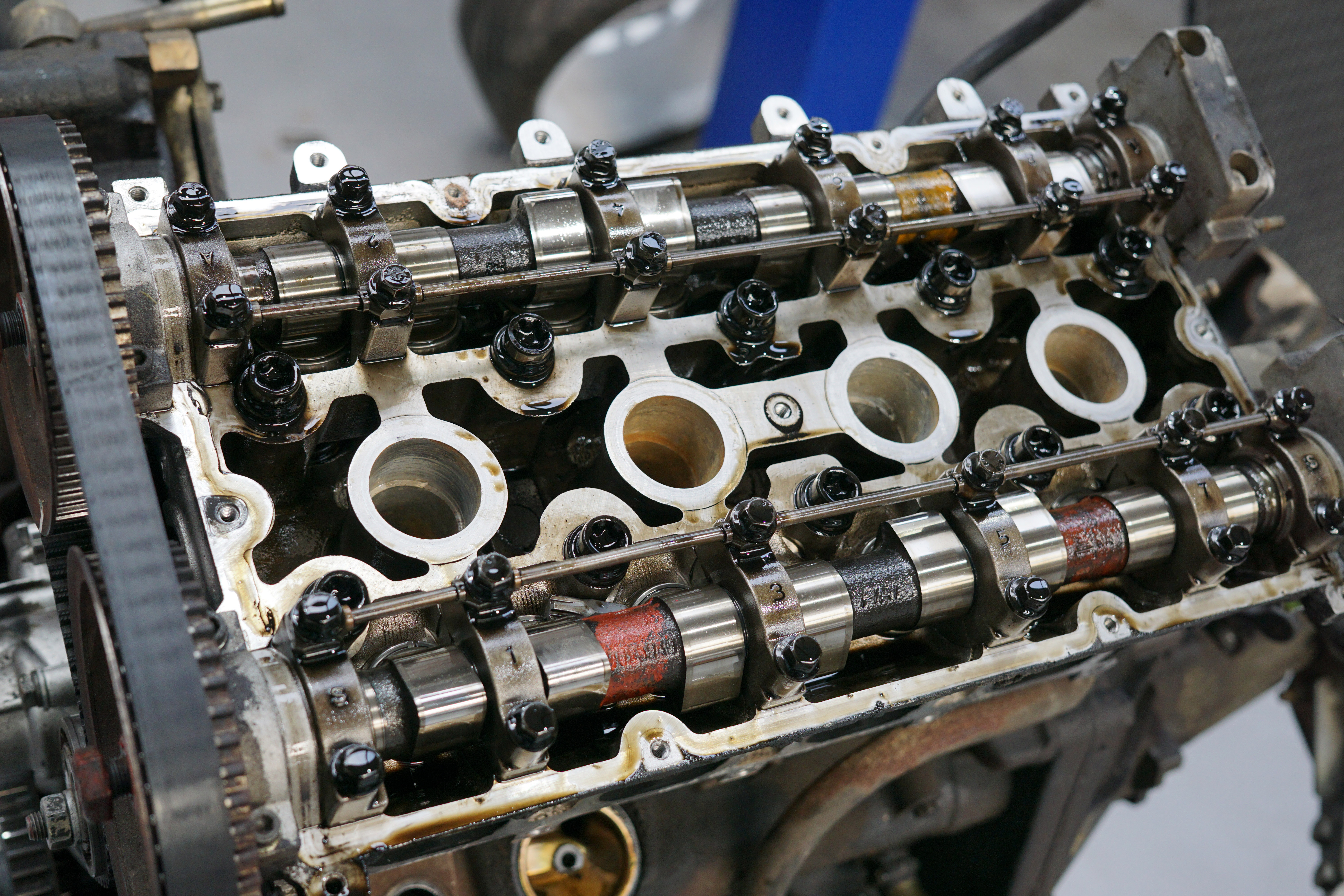 On inspection of the engine, we were pleased to see minimal wear on the cam lobes, which suggested that we would likely find the rest of the engine internals to be in good order.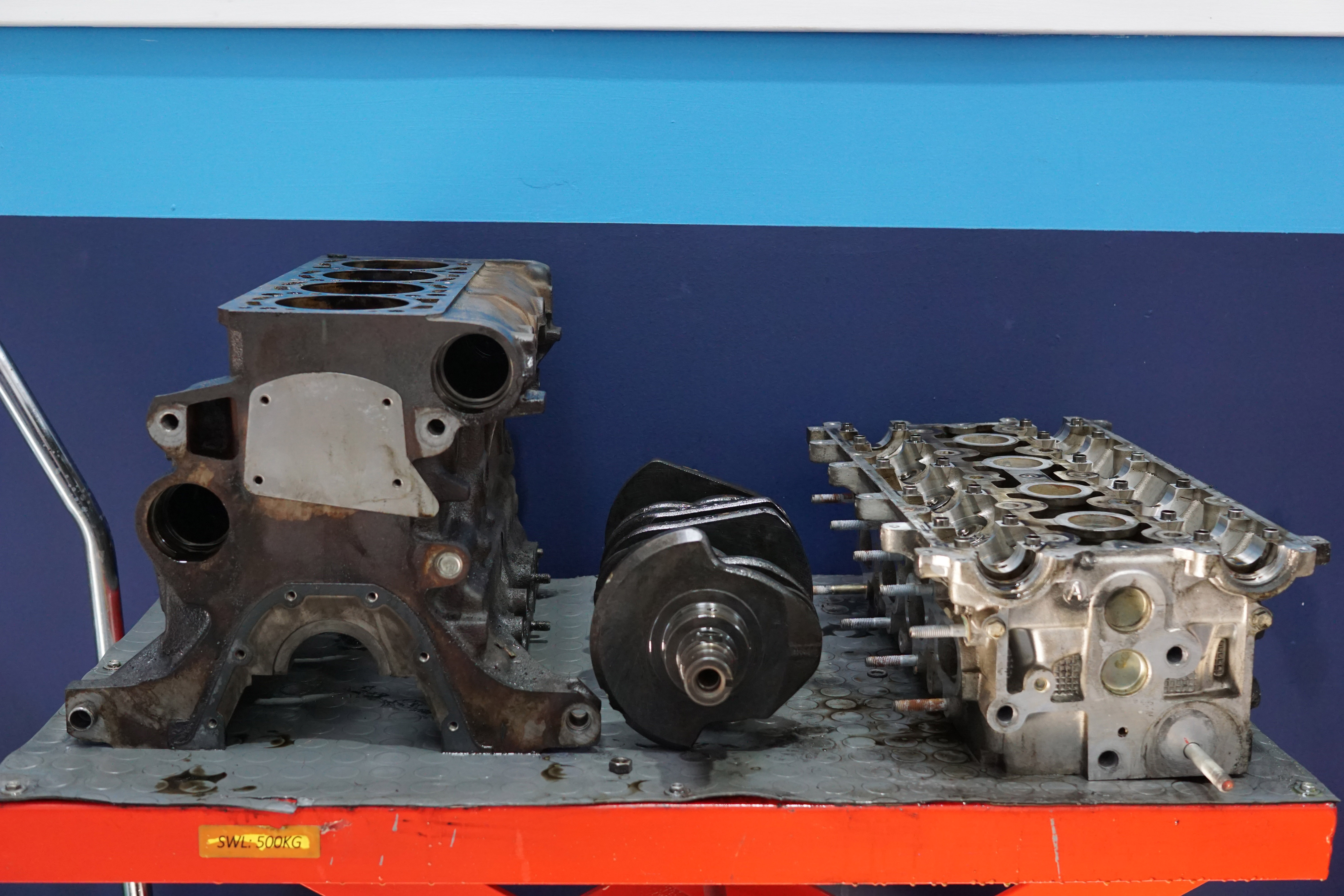 The cylinder bores were in excellent condition, as was the crankshaft. After a thorough clean and a light deglazing of the cylinder bores, these could be used again at their standard sizes.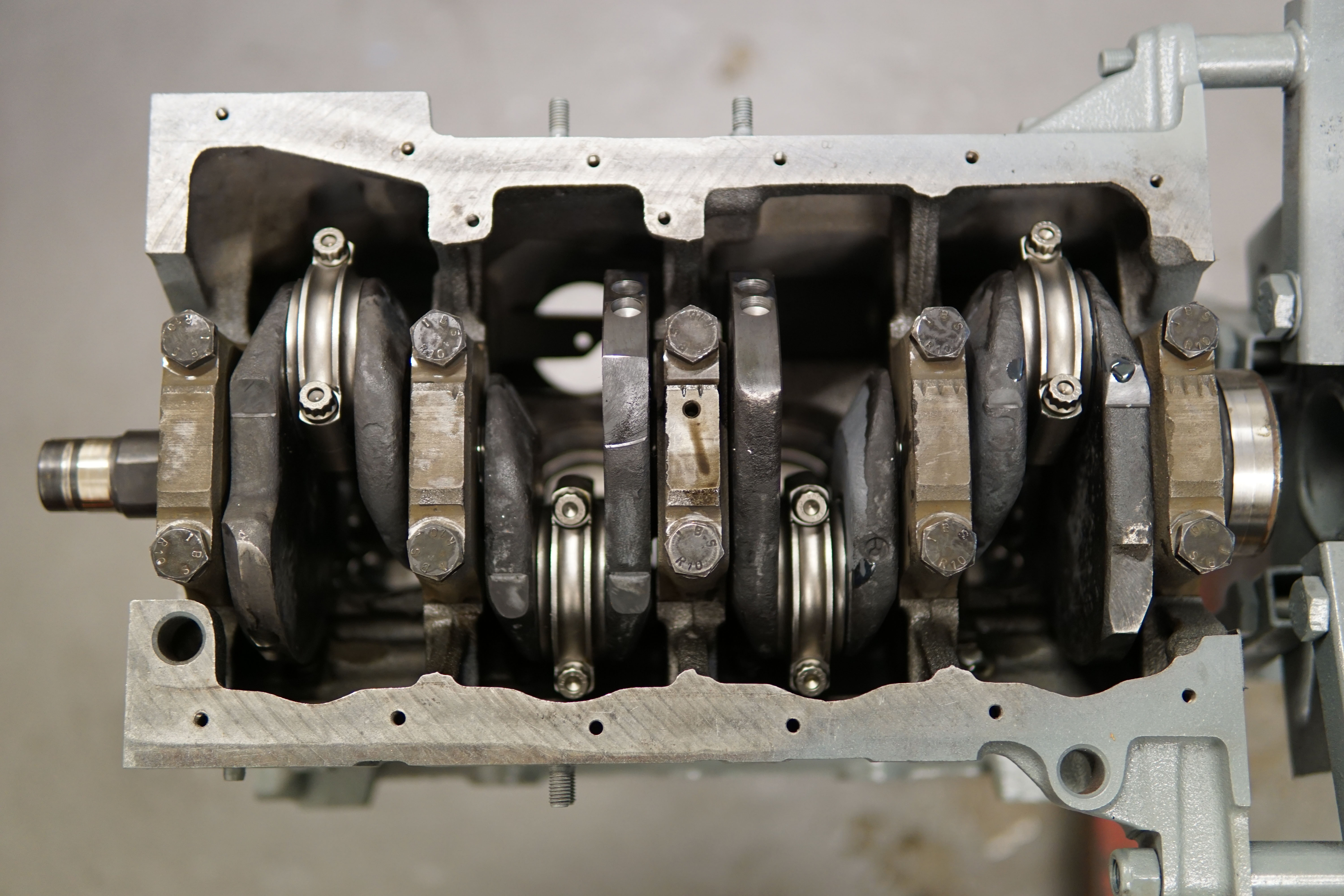 The bottom engine was rebuilt using balanced, forged conrods with ARP bolts, Wossner forged pistons and the original but now polished crankshaft.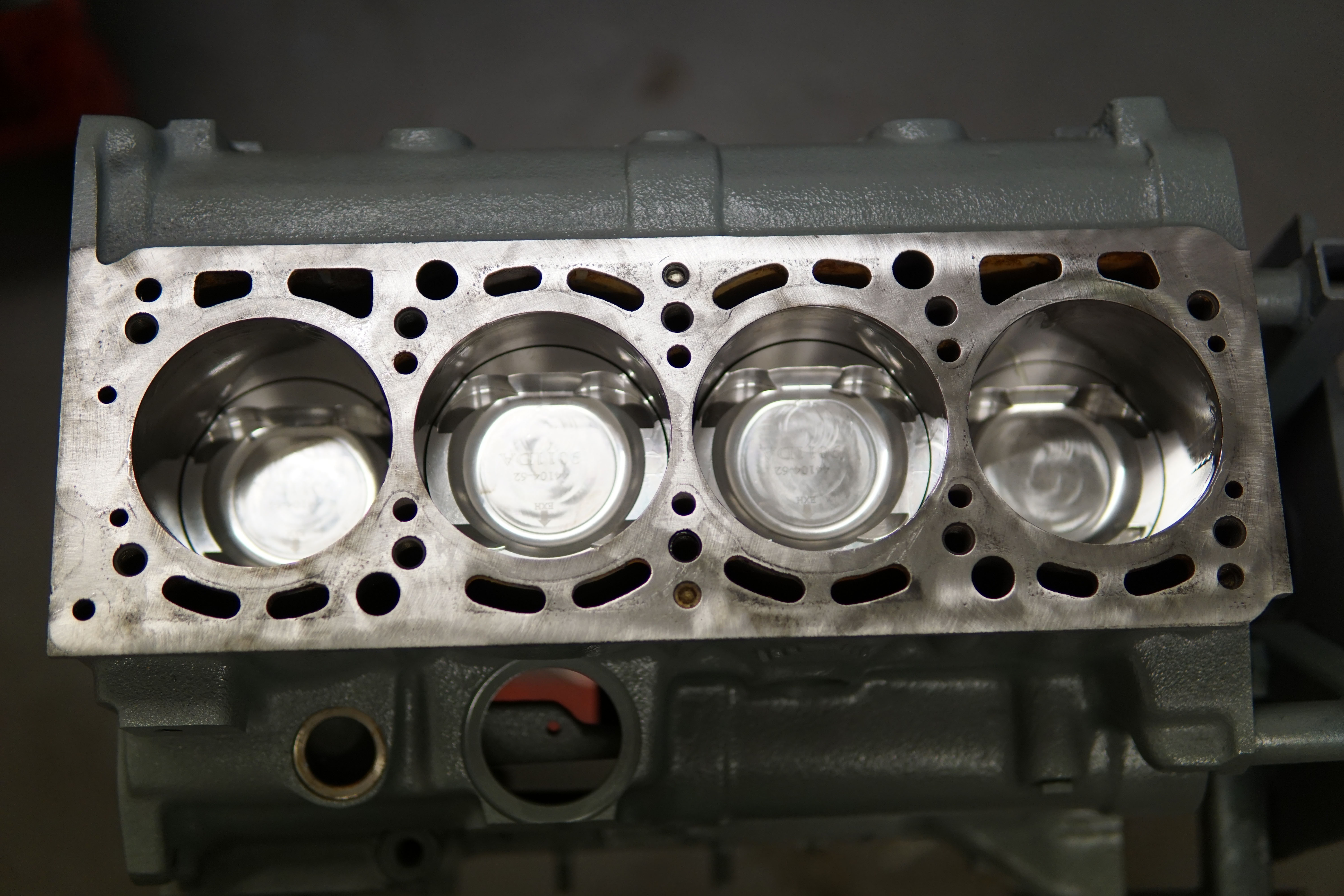 The original block was checked and prepared for reassembly, honed, cleaned, repainted and resealed.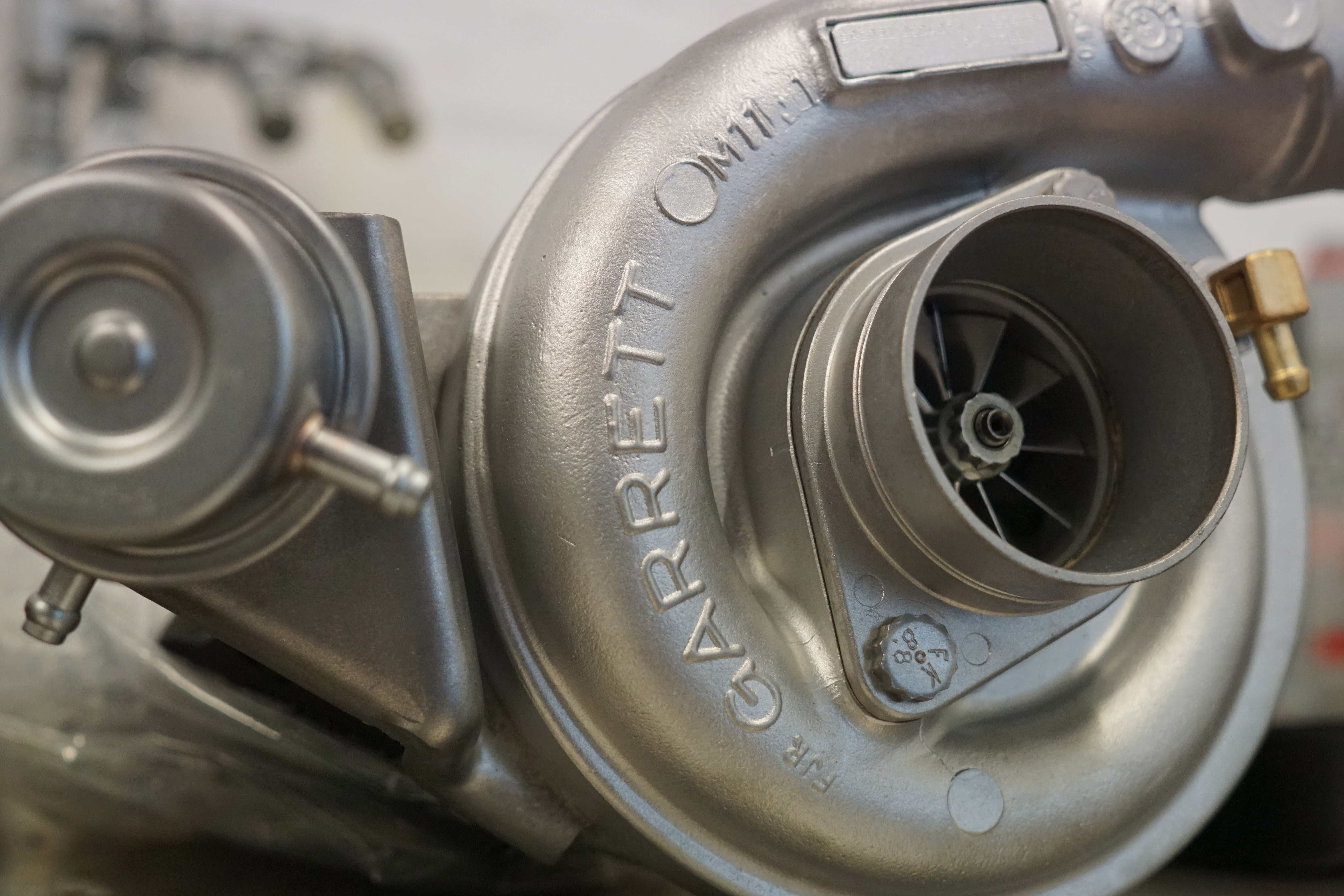 The customer opted to use the original Garrett T3 turbocharger which was overhauled with new hybrid internals, re-machined housings and an updated bearing and seal cartridge to provide for improved low rpm airflow and low down torque along with increased higher rate output.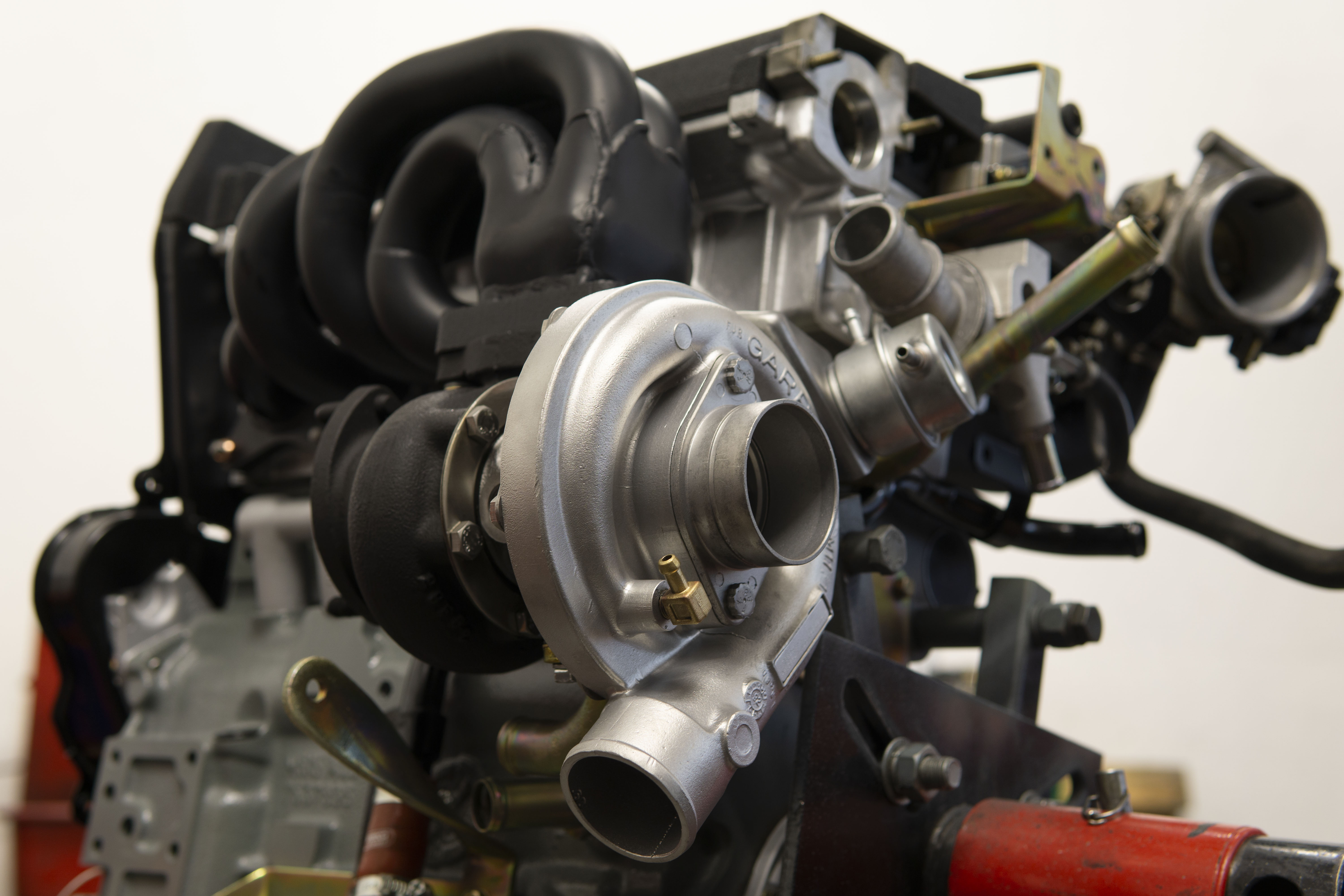 We installed a stainless steel tubular exhaust manifold to assist the turbo spool and ease the exhaust gas flow. We had it ceramic coated for better heat control. These manifolds work well in combination with our Fast-Road camshafts.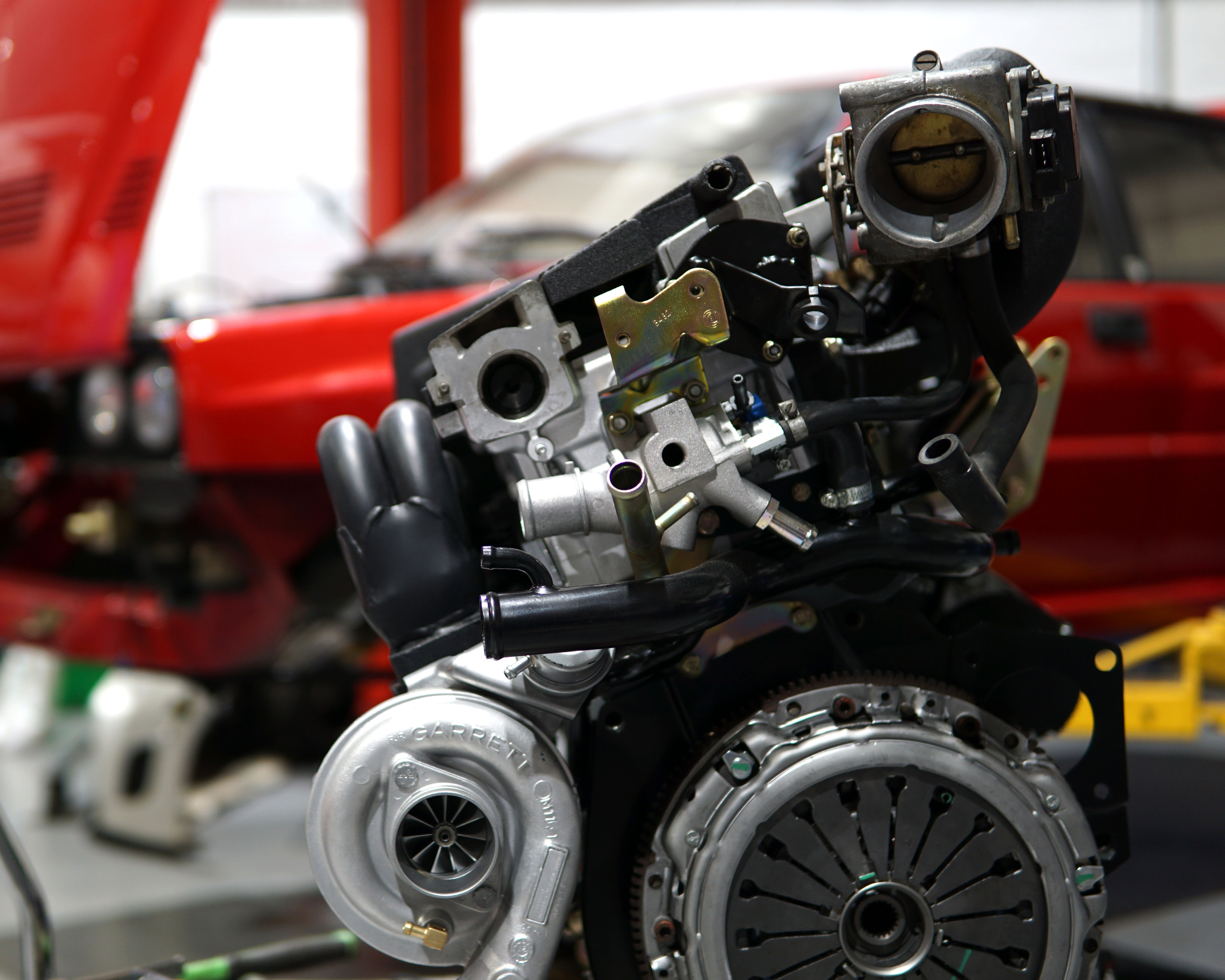 An uprated Valeo clutch would deal with the significant increase in torque and power our client was looking for.
First start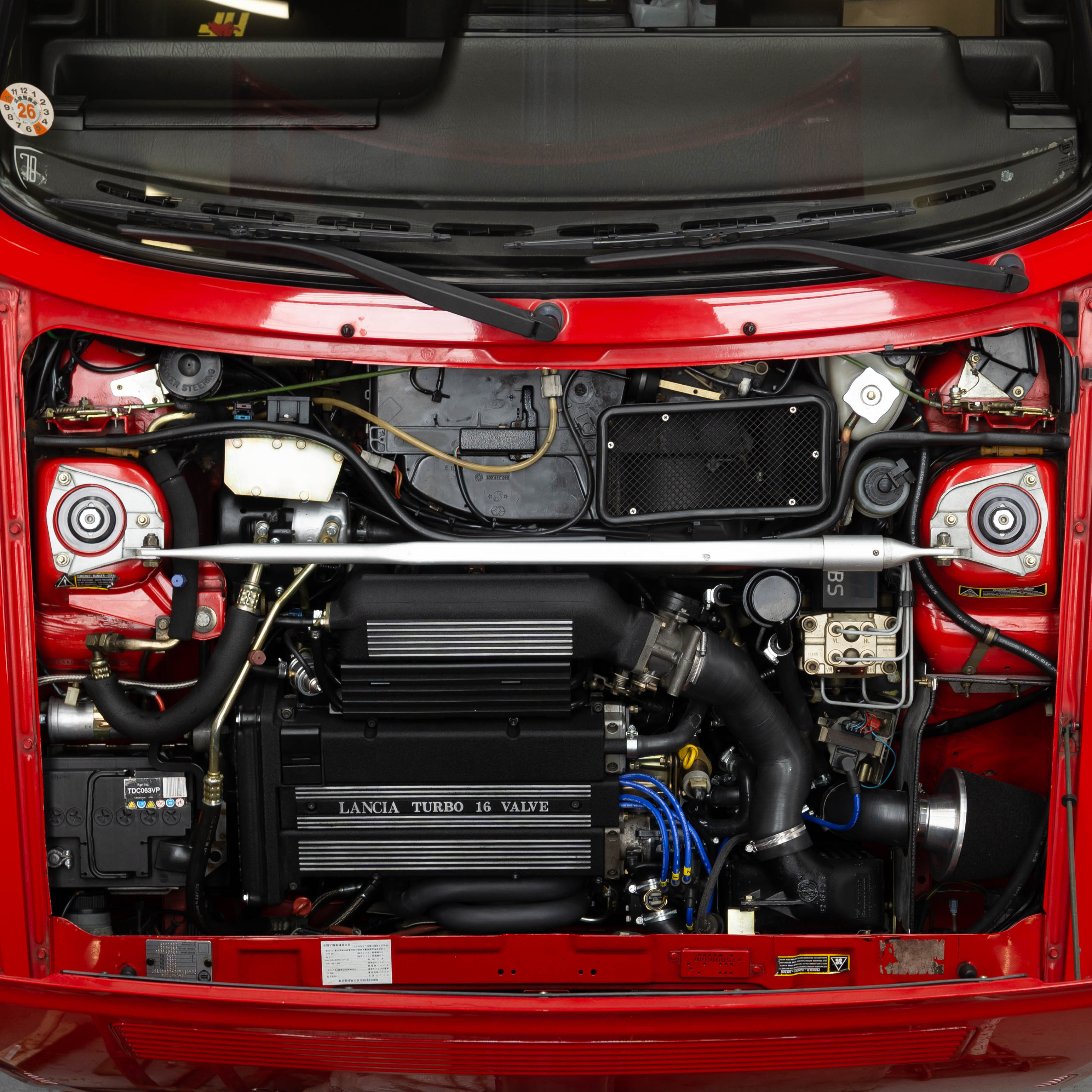 We fitted Magnecor HT leads, Samco silicone hoses throughout and a Pipercross cone air filter in combination with our induction divider kit. A high flow fuel pump and an adjustable fuel pressure regulator were installed. Initial road running was on our 'SAV93' EPROM chip which will run a reliable 280ish BHP. We ran the fresh engine in with limited boost pressure for 1500 KMs and then the turbocharger was fitted with a 1 BAR wastegate actuator, the injectors were replaced with Bosch 550cc and the car was custom tuned on a four-wheel-drive rolling road dyno with 337BHP (251KW) and 341LbFt (462NM) of torque achieved. This represents a 60% power increase with 50% more torque than the factory levels. 40NM more torque than a 2021 Golf R Mk8 (and half a ton lighter). This should be a quick car!
SUSPENSION AND DRIVETRAIN


The entire drivetrain and all underside components had been removed for restoration. Components were blast cleaned and powder coated black or re-plated as per original finishes.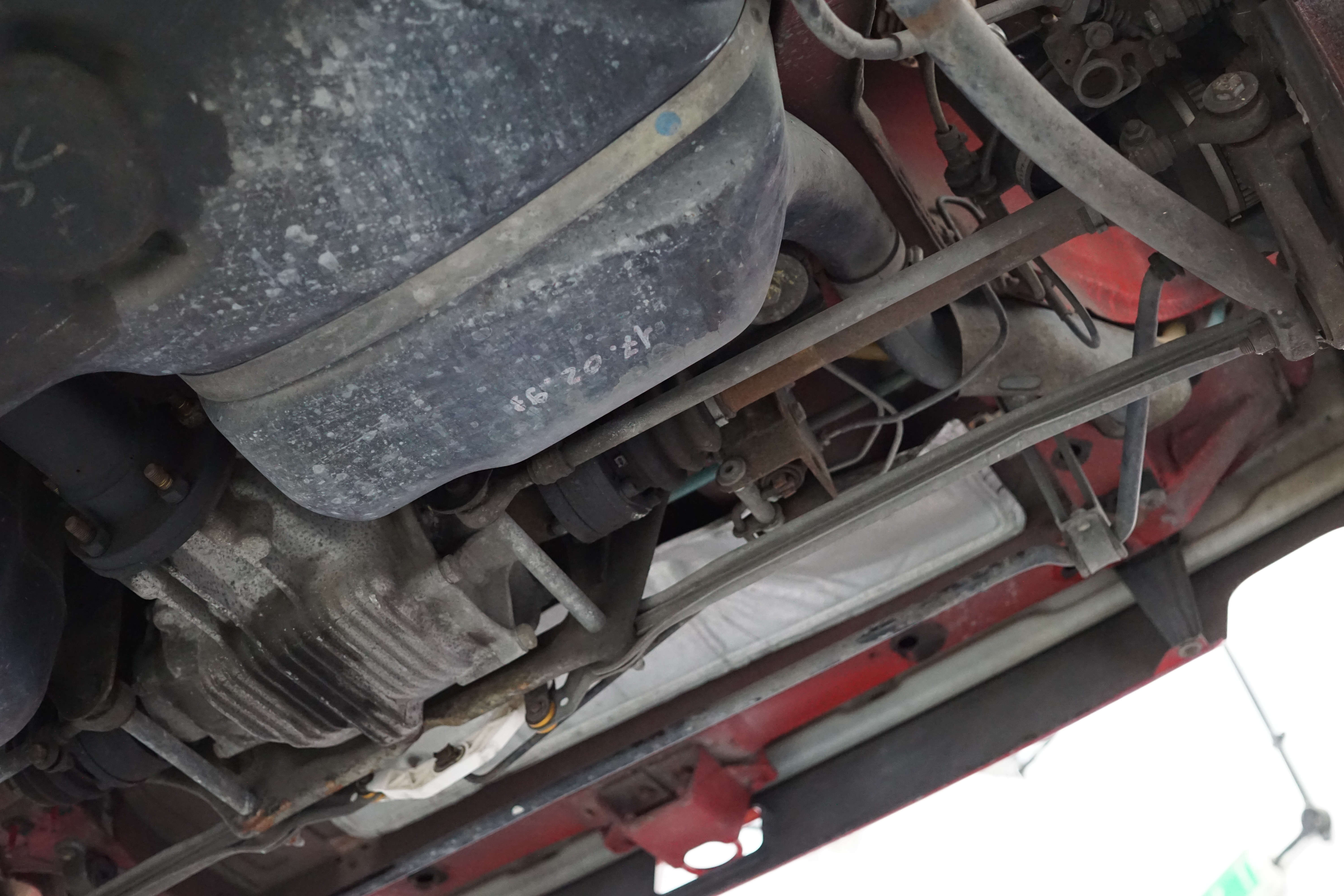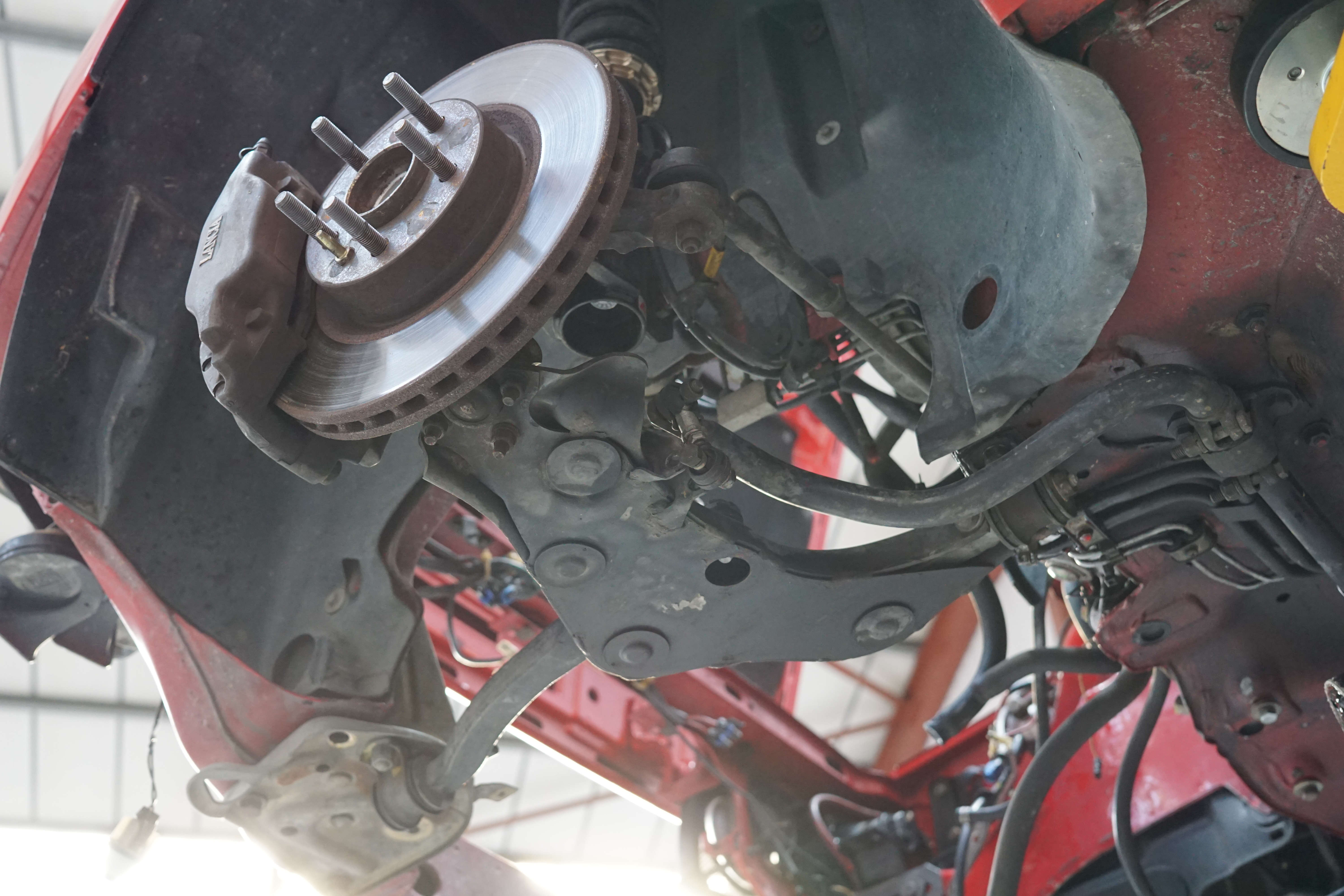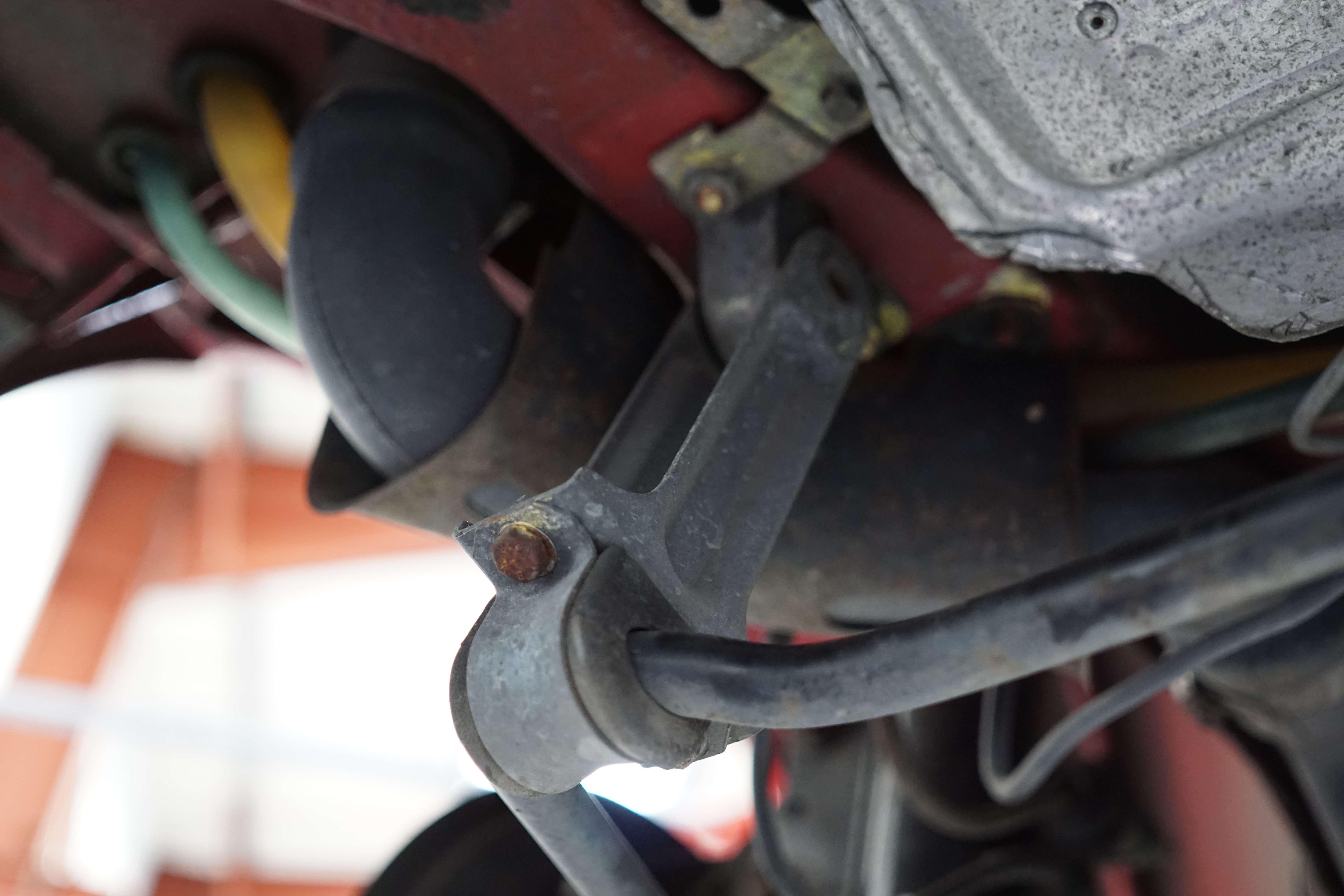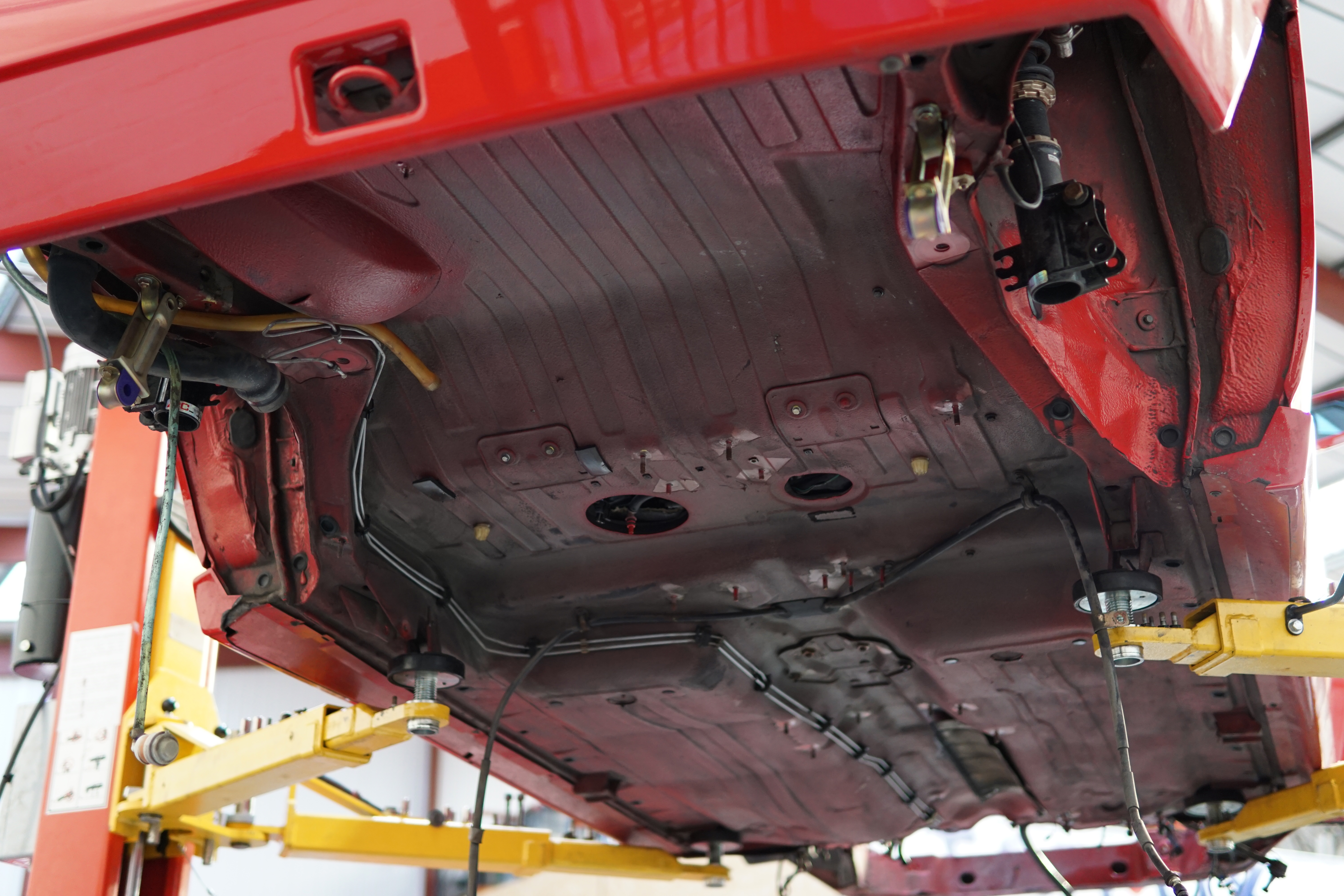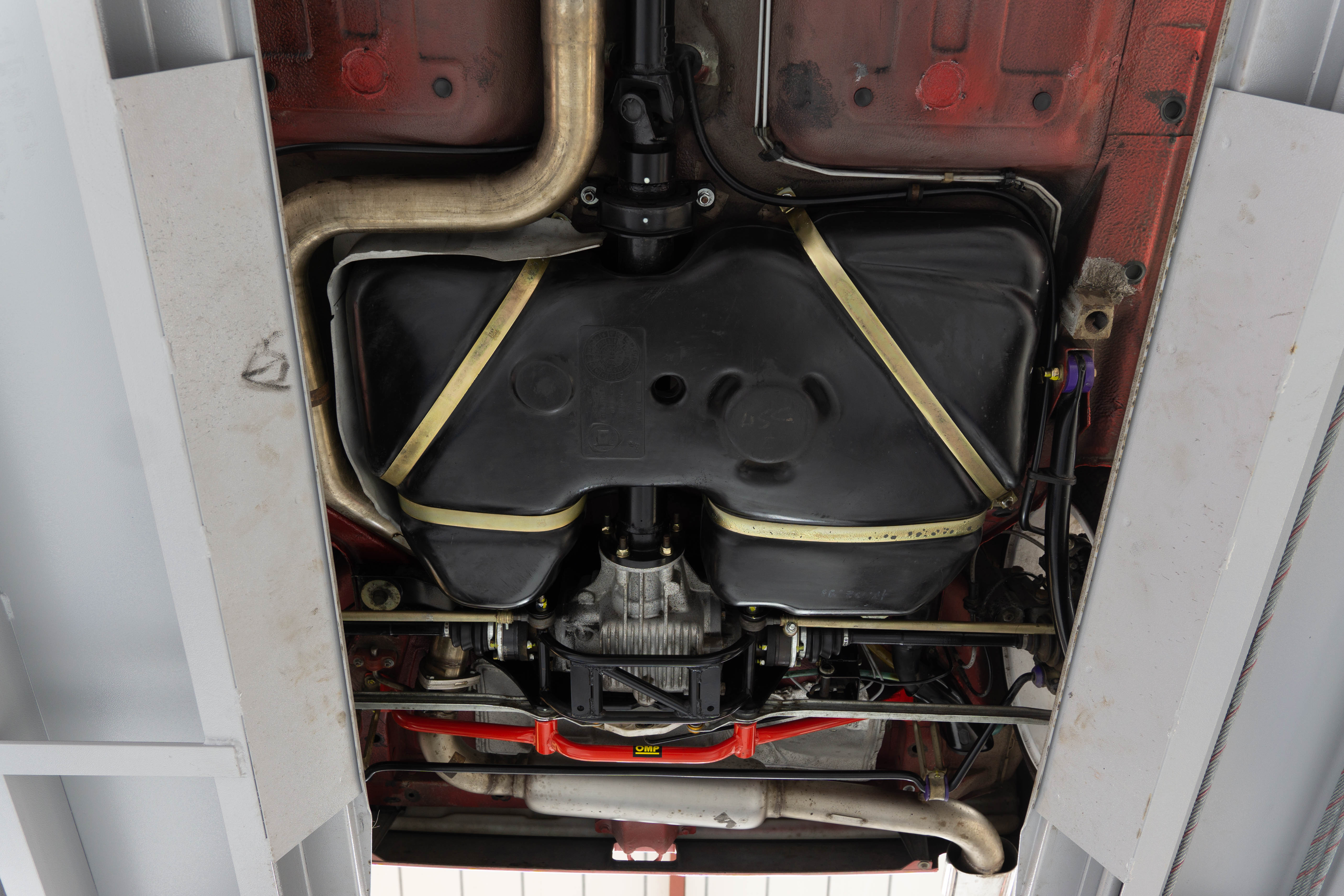 A Ragazzon 70mm stainless steel exhaust system was fitted. The OMP rear brace and a rear diff cradle provide extra stiffness to the rear end.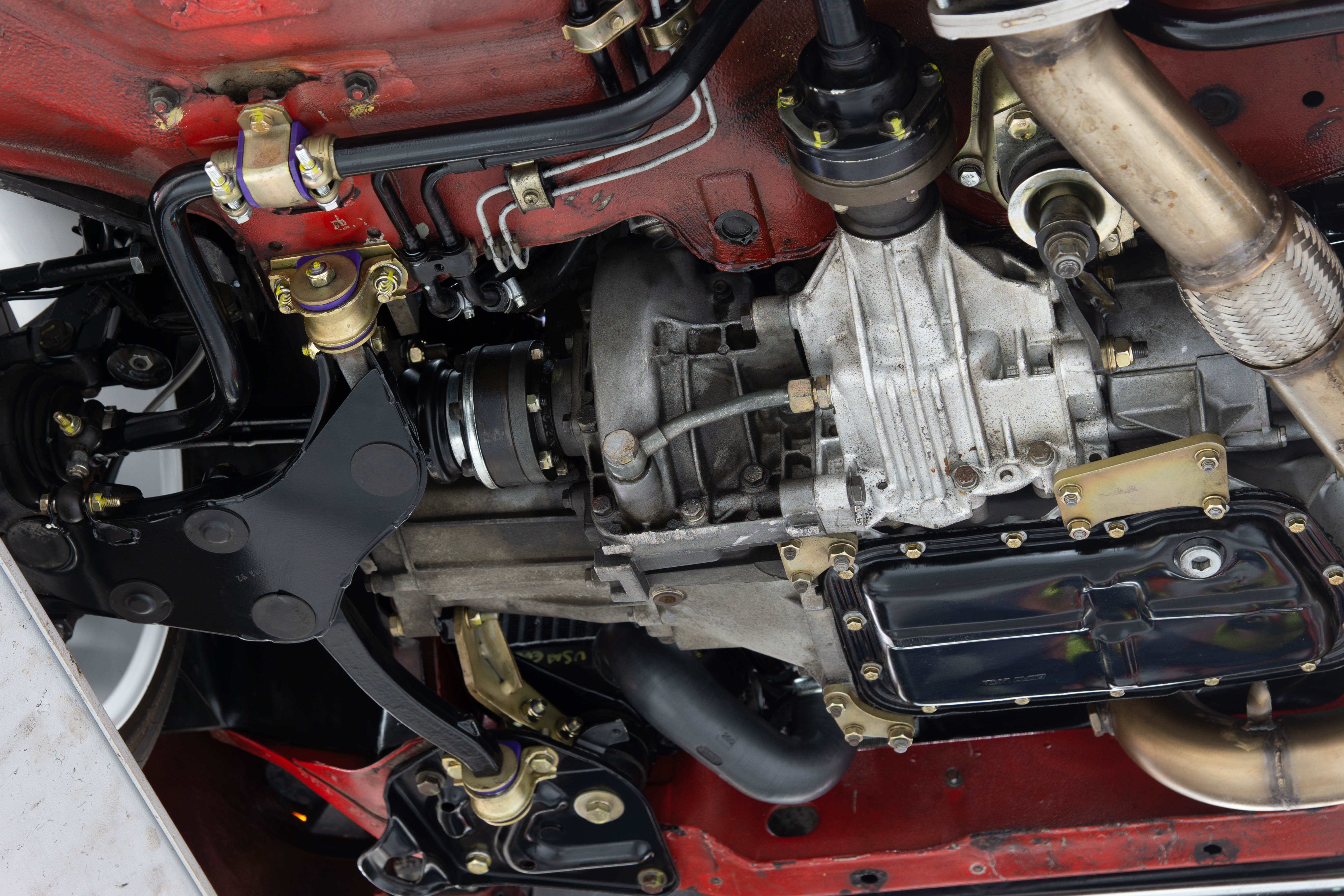 Powerflex suspension bushes were fitted throughout the car into freshly plated original brackets and mounts.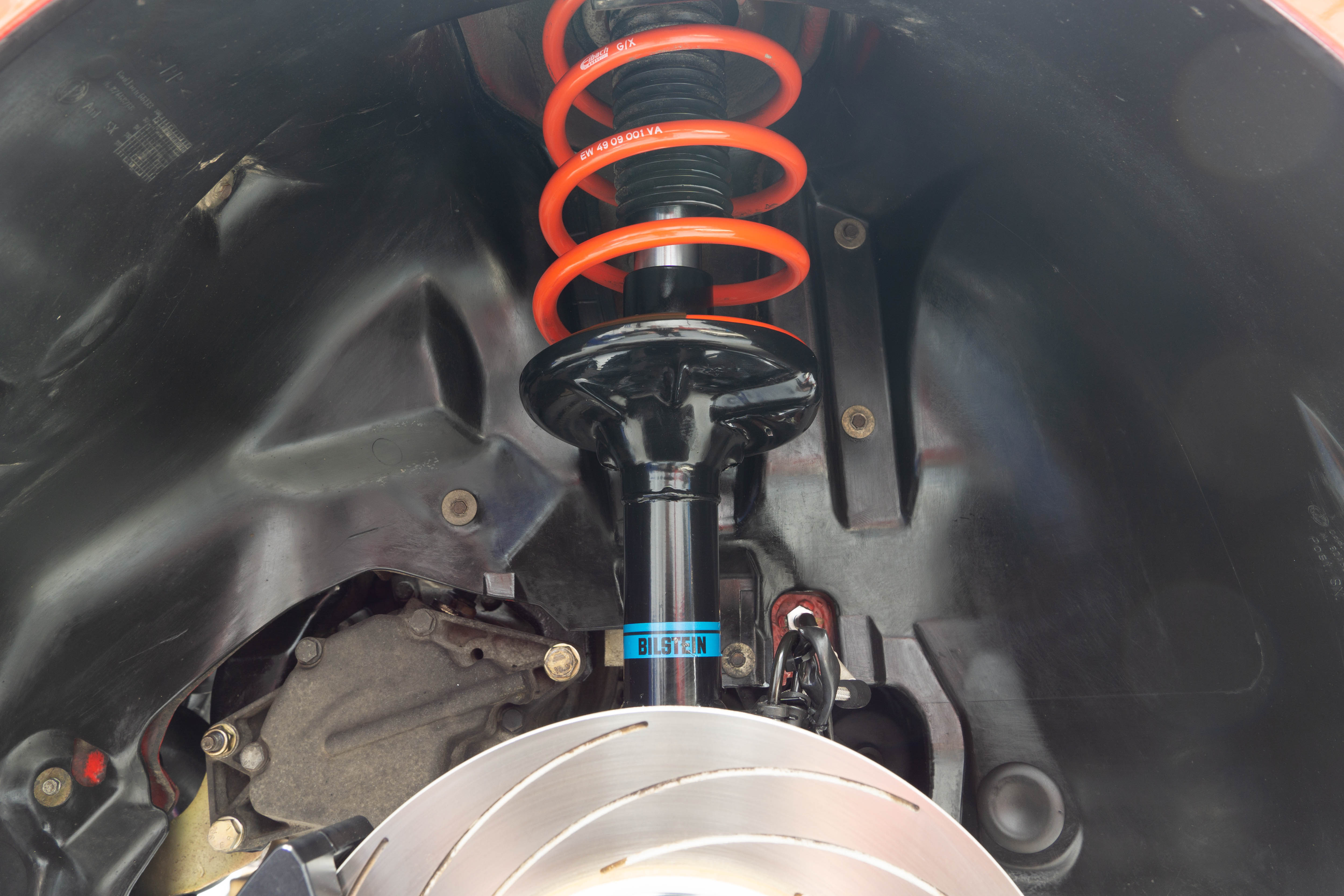 We installed our tried and tested fast road use suspension setup. Bilstein B6 shock absorbers with Eibach (Final Edition) 30mm lowering springs.
Brakes
To complement the added power, our client chose a Tarox brake conversion for both the front and the rear of the car.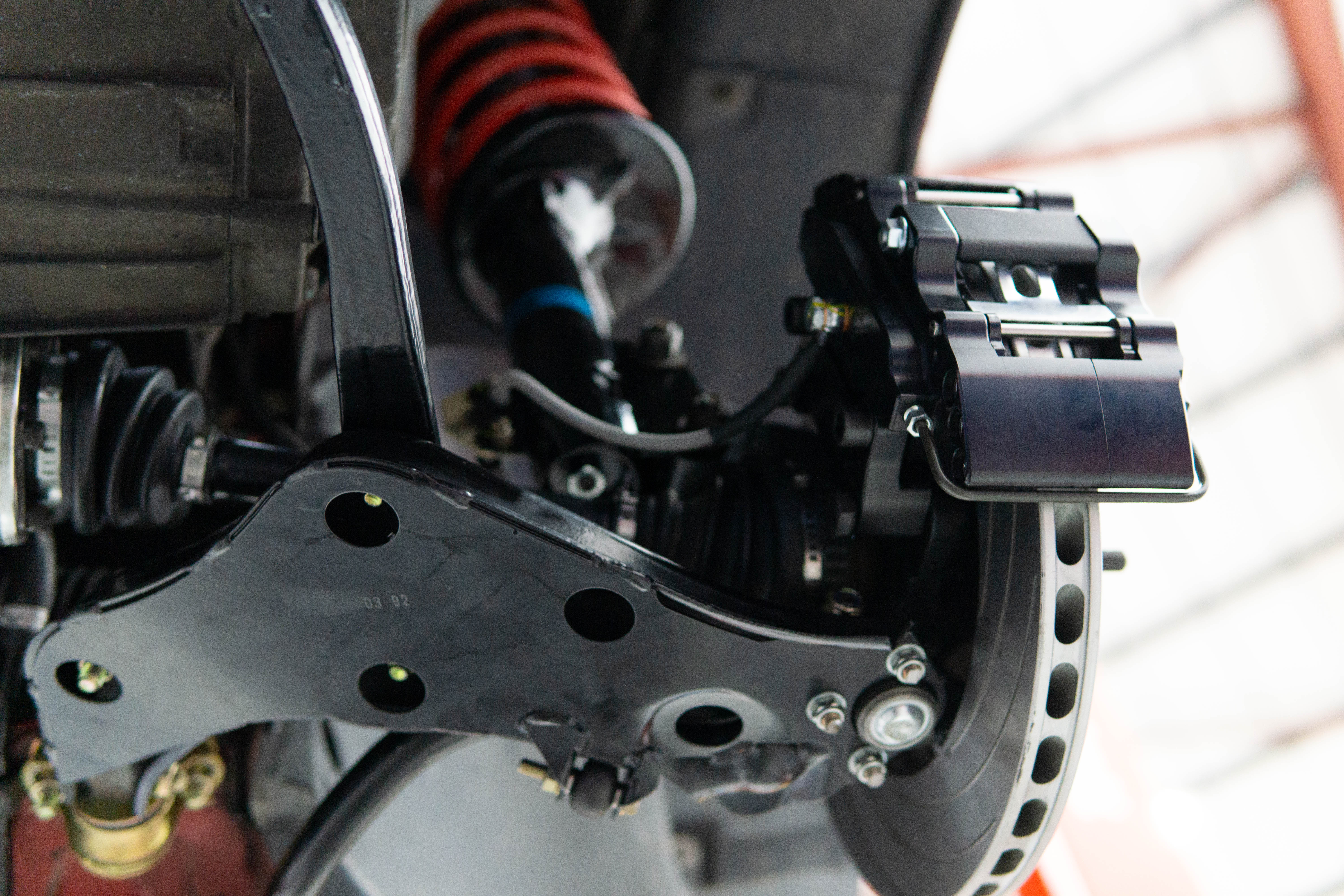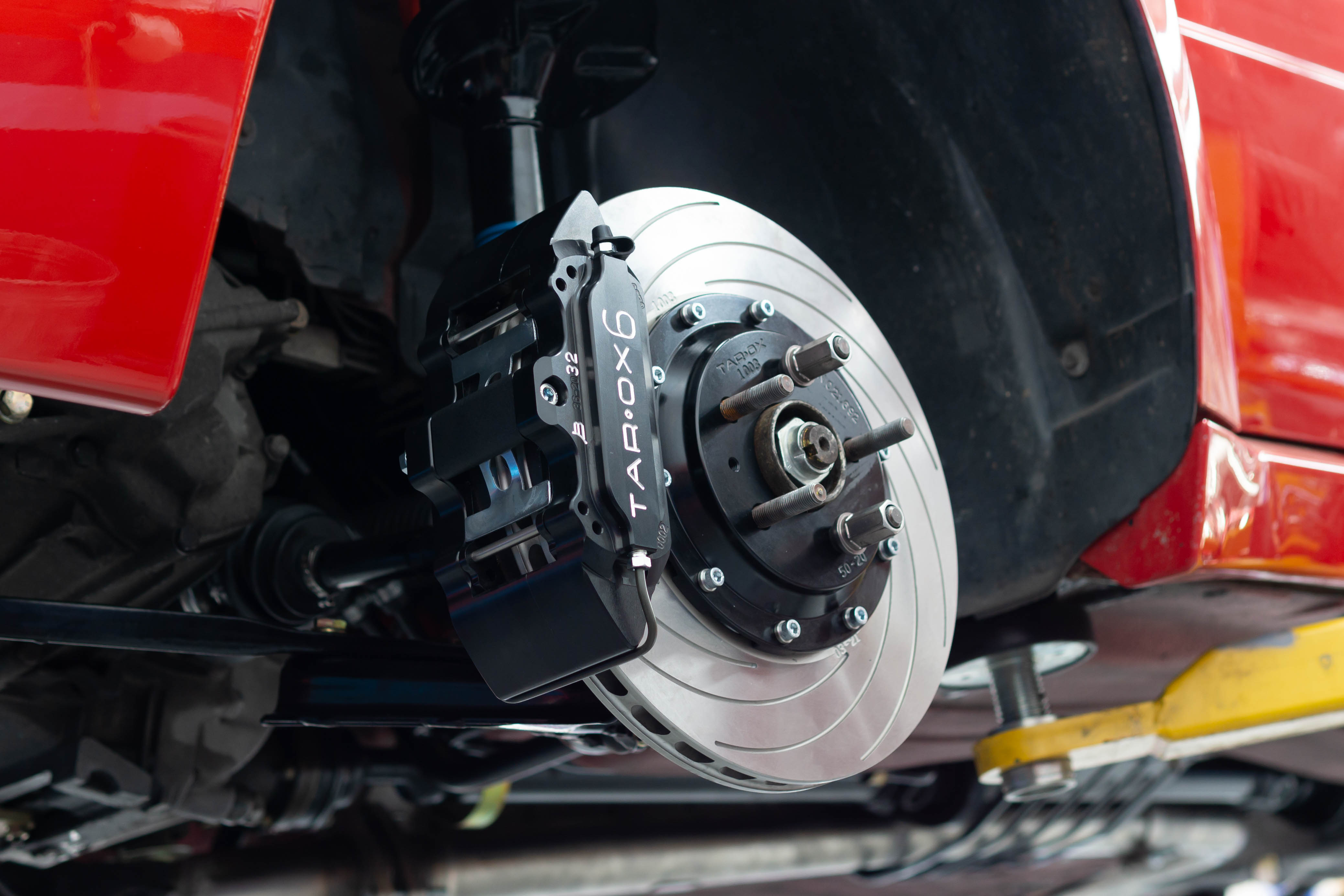 In the front, the Tarox 6 piston callipers were installed with the 330mm rotors and braided stainless-steel brake hoses - all included with this kit.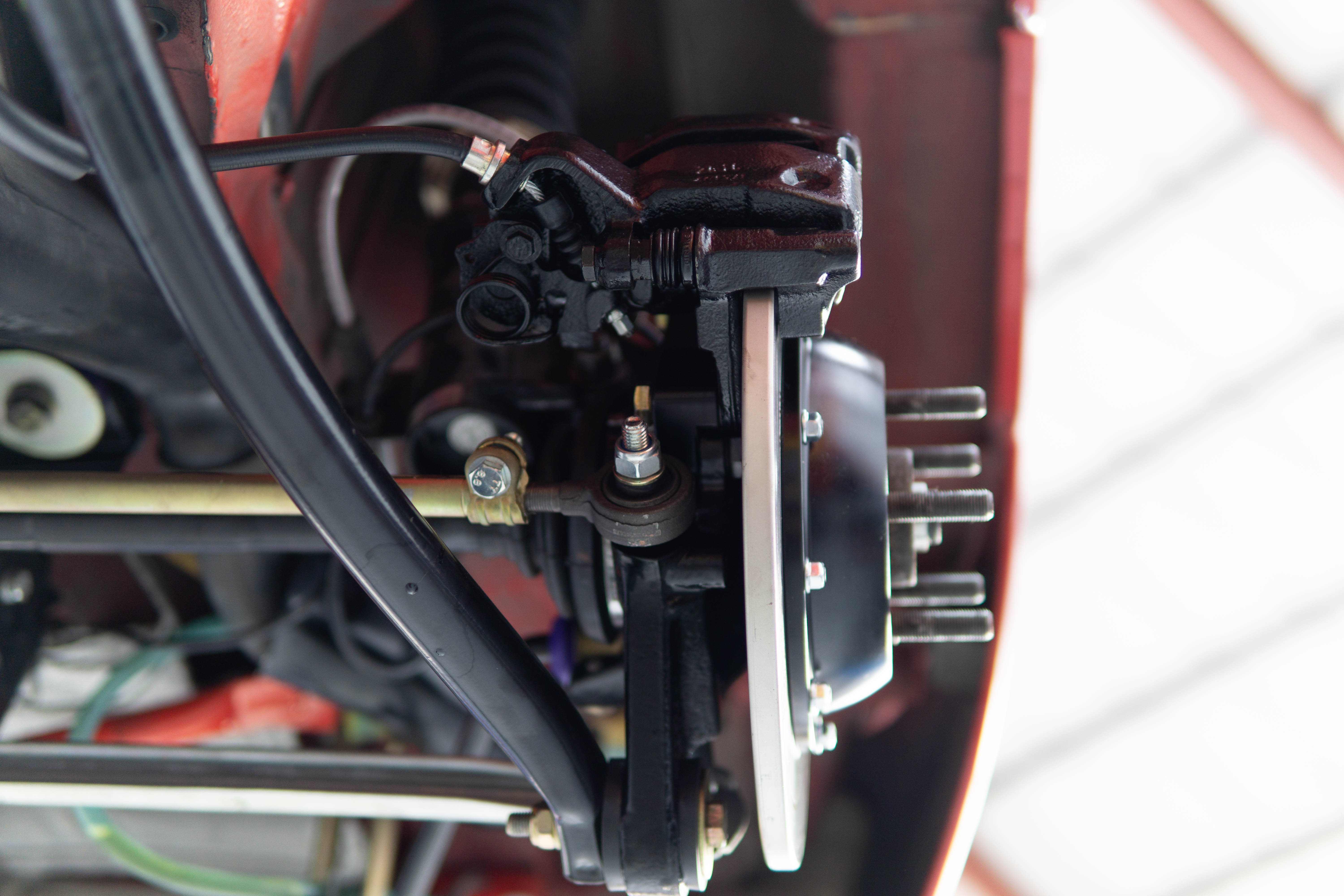 The Tarox rear brake upgrade kit is supplied as a pair of 292mm rotors, CNC machined caliper brackets, bolts and stainless-steel brake hoses. A black high-temperature finish was applied to the rear calipers to match the black anodised front callipers. These were installed with Ferodo high-performance pads. The rear disks are considerably bigger than the stock Evo front disks! This setup gives a well balanced braking effect front and rear.
Wheels and Tyres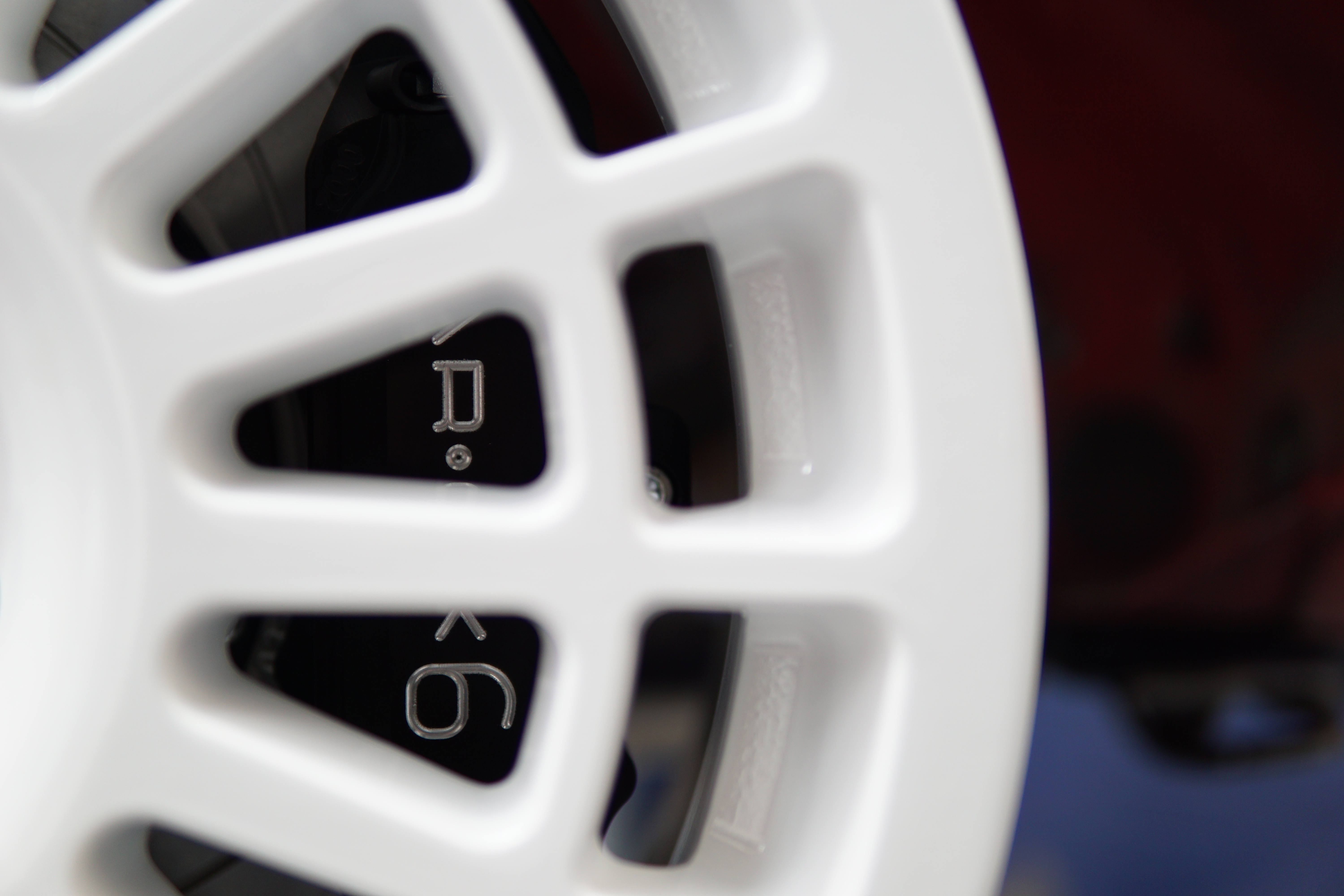 17" wheels were a must with these brakes and our client decided on white.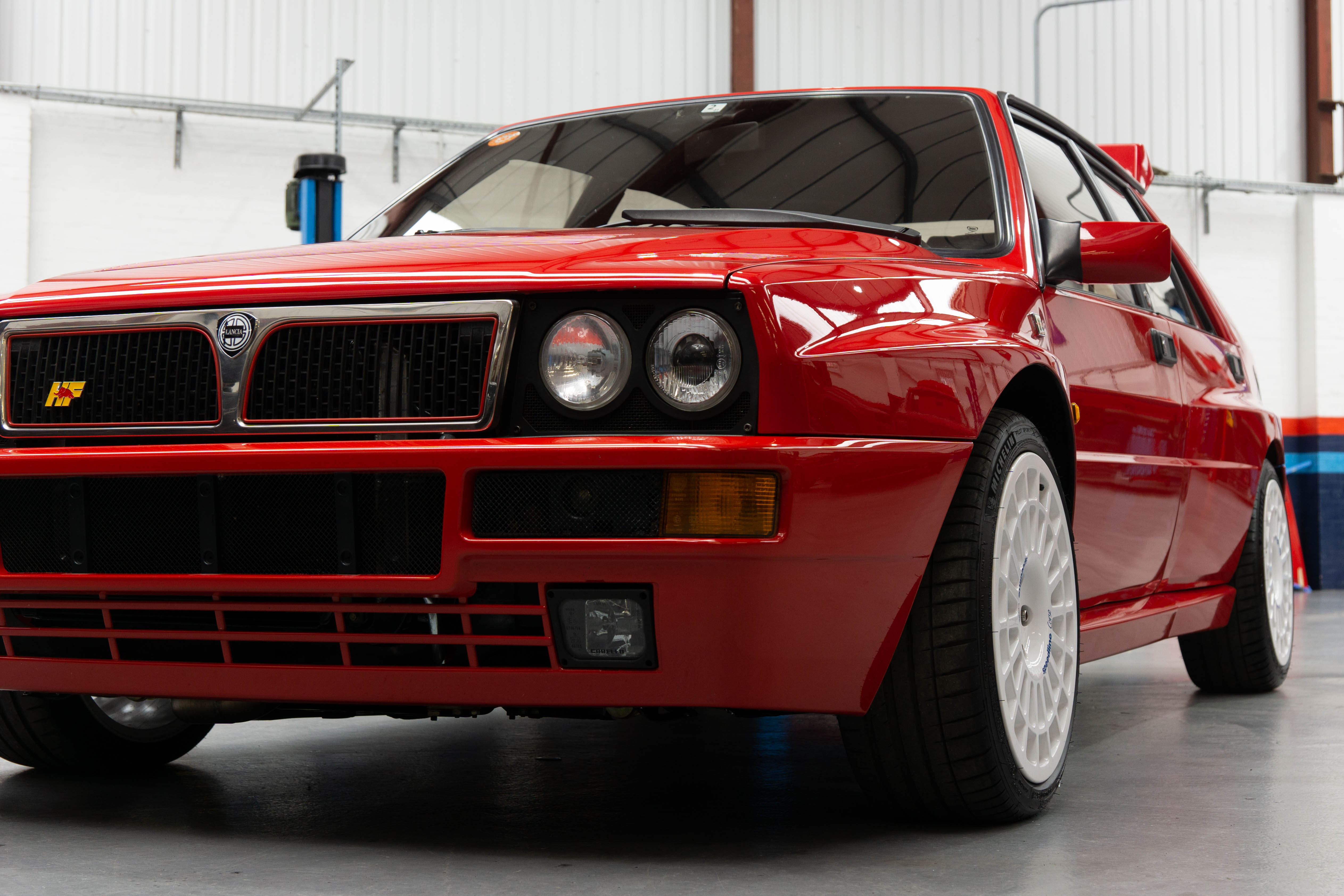 Michelin Pilot Sport 4 tyres were fitted.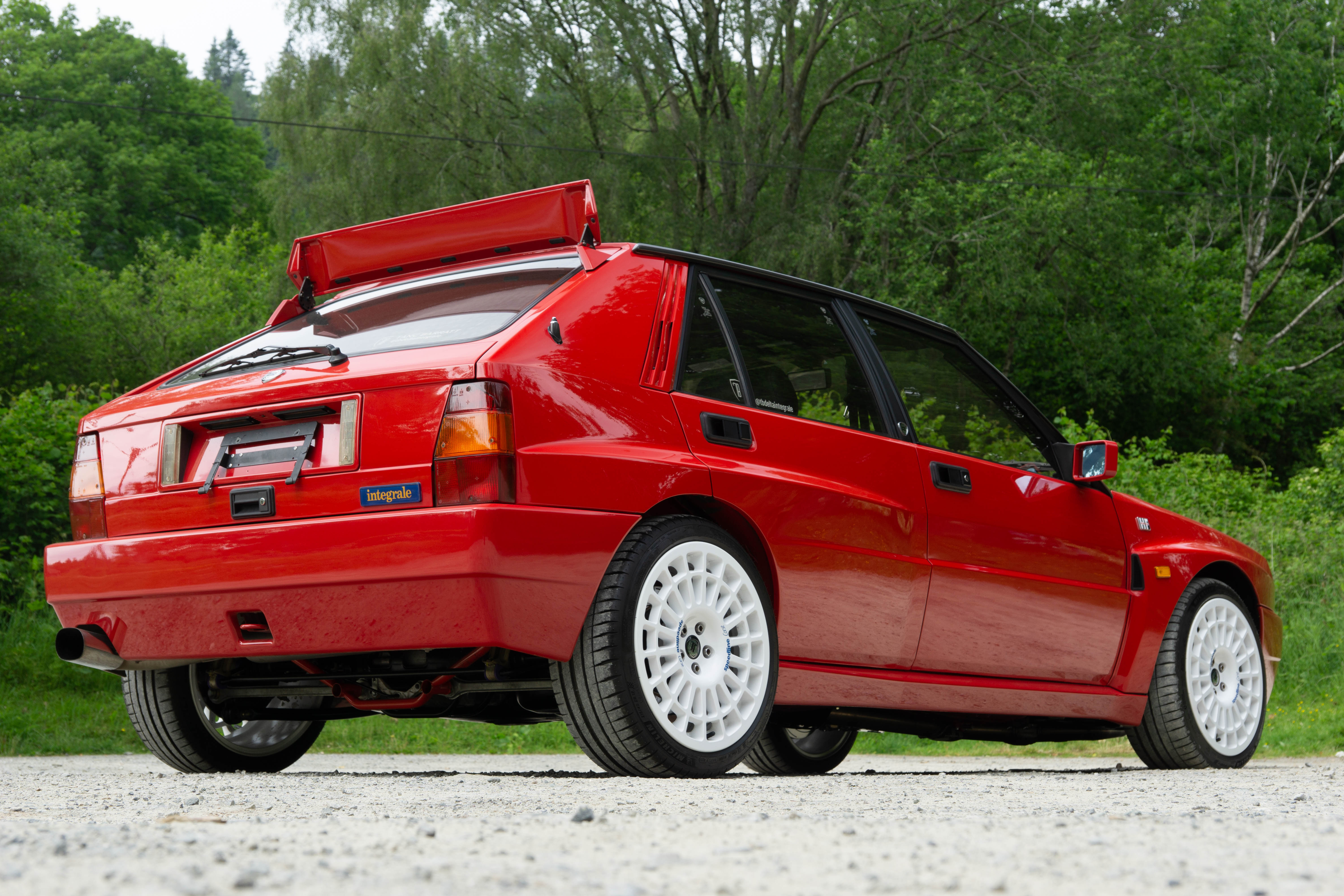 Interior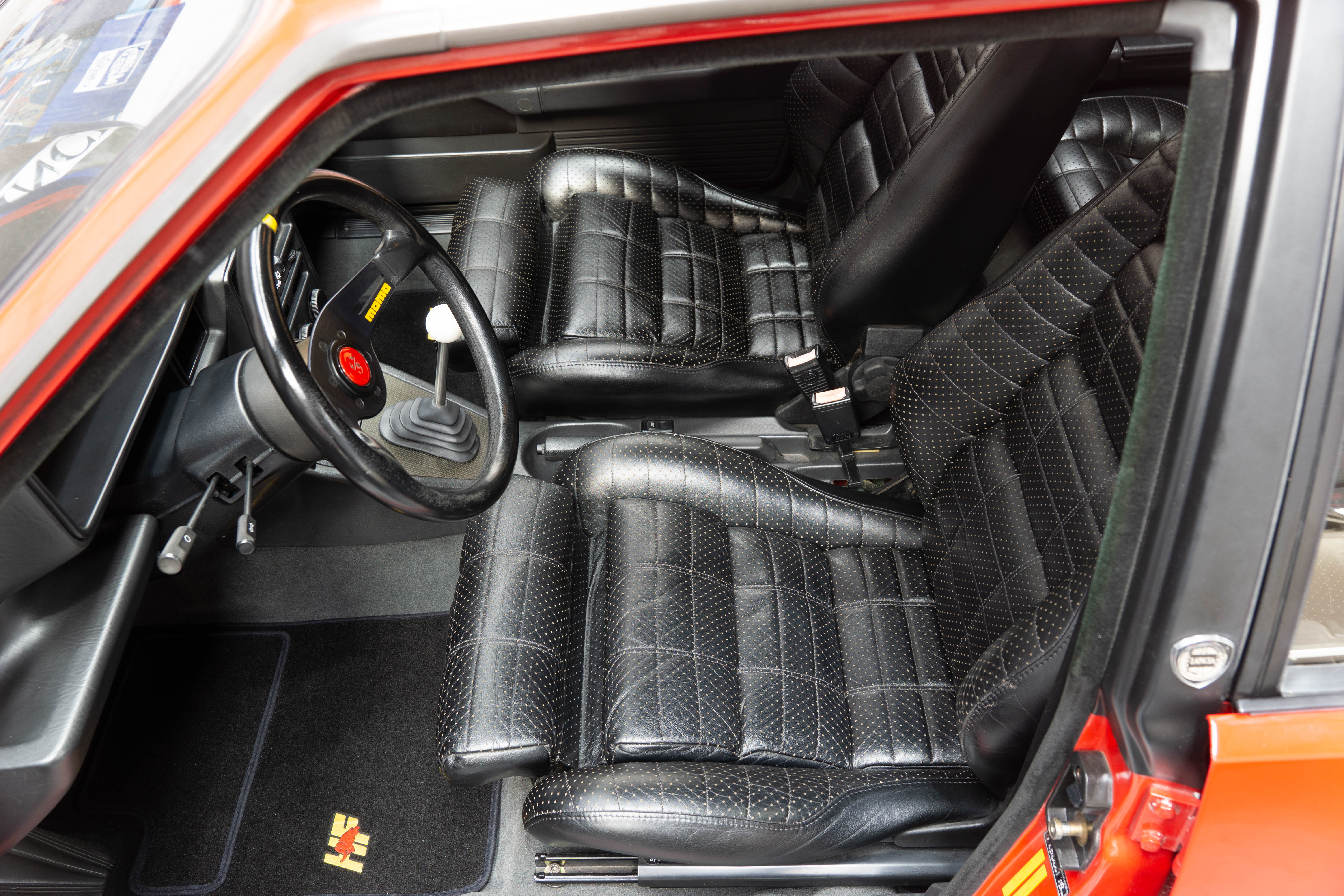 The leather-trimmed interior was already in excellent condition. The seats and door cards were removed and refreshed with lots of hide food. A new grey moulded floor carpet was installed and some embroidered HF over-mats fitted to finish a smart and now standard interior refresh.
After extensive road testing to confirm reliable running, the car was ready to go home via trailer and cargo plane back to its owner. The rear spoiler was removed for transit due to height limitations in the cargo hold.
ARRIVAL IN AMERICA